oakr
8 Sep '19
There are many wonderful places to visit within 1-2 hours of SE23 and London.
I'll try and collate places mentioned here from the discussion page, by categories. This page is now a WIKI which anyone can edit to add suggestions in. It will be closed for replies to allow for it to be bumped etc and to keep it clean.
The Great Outdoors
Bedgebury Pinetum (1hr 15m drive)
Forest in Kent with cycle trails, long walks, cafe, Gruffalo characters hidden etc. Great for a day out.
https://bedgeburypinetum.org.uk/ . Also has a GoApe suitable for young children.
Camber Sands (1hr 40m drive)
Three miles of sandy beach in East Sussex, whose sand dunes are a site of special scientific interest.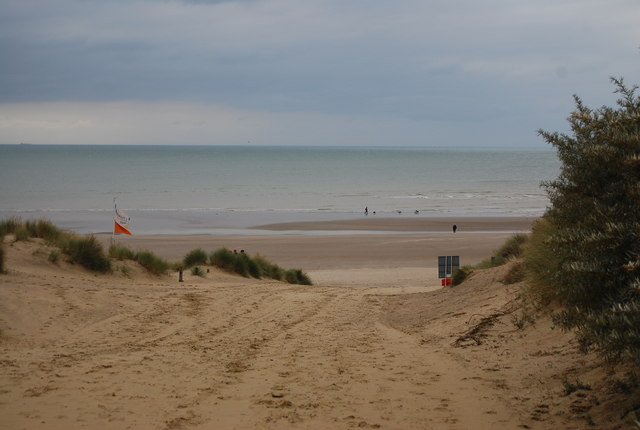 Broadstairs (1hr 30m train from Bromley South)
Lovely place to relax, beautiful safe beach with kids amenities on it, lots of places to eat & crazy golf
Wildlife / Zoos / Safari Parks / Farms
Knole (50min drive or better take the train to Sevenoaks)
1,000 acre National Trust estate in Sevenoaks, Kent with wild deer and a country house dating back to the mid 15th century
Godstone Farm (50min drive)
Great for kids, animal and play areas as well https://godstonefarm.co.uk/
Stanhill Farm (30min drive)
This pick-your-own is a short drive away. It also features an annual 'maize maze' open for around ten weeks from late July to mid September to get lost in with kids: https://www.stanhillfarm.co.uk/maize-maze
Towns / Villages / Castles
Rochester (35m drive)
Historic Rochester, with its Norman castle was place cherished by the Victorian novelist, Charles Dickens, who lived in the area as a child. The annual Charles Dickens festival is a must-see:
Whitstable (just over an hour)
Although if it's a nice day I'd leave early. Large car park right near the front. Oysters and fish n chips.
Arundel Town and Castle
Arundel Castle in West Sussex - I've just been and it was amazing! It's massive and the gardens are lovely (quite compact - at least by country house standards - but designed in a way that there's a lot of variety. And fountains.). Train via East Croydon. Bit pricey (about £30 off-peak return from Forest Hill, but railcard brings that down to £20) and a full ticket for the castle and gardens is £22. Arundel town is also lovely - small but very steep to reach the top if you want to visit the cathedral. Some nice antique shops and a massive secondhand book shop (speaking of which, there's an even bigger secondhand bookshop in Rochester - one of the other day out recommendations). From experience (!) I would recommend going to the castle before going to the shops - some of the staircases in the castle keep are very narrow to be navigating with bags of shopping
Leeds Castle (It's in Kent not Leeds!)
https://www.leeds-castle.com/ - great for families and adults alike. Often lots of different events including jousting, birds of prey shows etc during holidays.
Eltham Palace and Gardens
This is a moated Art Deco mansion attached to a Tudor Great Hall where Henry VIII played as a child and surrounded by beautiful gardens.
https://www.english-heritage.org.uk/visit/places/eltham-palace-and-gardens/
Annual Festivals
Itchycoo Family Friendly Festival
Private invites normally from local neighbours here:
https://www.itchycoofestival.com/blog
Hope Family Friendly Festival
Run by FH Residents and FH Acts with lots of FH Families attending each year here:
https://www.hopefestival.co.uk/
Other Attractions
Chislehurst Caves - 20 minutes drive
The tour was actually great and they have quite an interesting history for both adults and children. It's only a 20 or so minute drive and there is parking, or just a few minutes walk from the train station. http://www.chislehurst-caves.co.uk/ . Has onsite cafe.
Walks
Green Chain
Passes through One Tree Hill, Horniman's Gardens. A nice walk to either Crystal Palace, Dulwich Village or Nunhead Cemetry; or strike out further to Mottingham, Woolwich etc.
http://www.greenchain.com/site/index.php
---
Travel information
It's worth looking at other local train stations (eg East Croydon, Catford, Bromley South) and seeing what routes they do. From Catford you can get to the Darenth Valley (Eynsford/Shoreham/Otford) which is good for walking and pub lunches. From Catford there's the Thameslink service (which you can also get from London Bridge) which goes to St Albans. And at London Bridge you can join the Thameslink service to Cambridge.
---

Please edit this page to add your suggestions.
To discuss them or comment further, please reply here!