marymck
2 May '20
With a number of different threads on issues relating to social distancing/lockdown, I thought it might be interesting to look at this.
It's hard to visualise thousands of deaths over a wide area. But five deaths just in the little postcode area where I happen to live brought it home to me. I hope people bear this in mind when out walkng/jogging etc. Keep a good distance apart and please don't impinge on the safe space of others.
This is just to 17th April: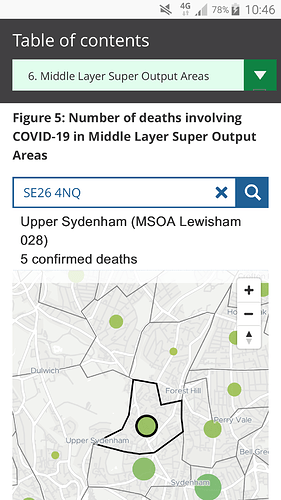 Stay safe and well neighbours and everyone.