Archived on 6/5/2022
Old photos of Forest Hill


Chris
15 May '20
The hotel was a great pub. Used to have some excellent Sundays in there, a real community pub.

clausy
16 May '20
There was a big church on Waldenshaw where the old nursery is now…




Swagger
1 Jul '20
Then they moved to Mayow road and re-named the school Brent Knoll.

marymck
1 Jul '20
Yes - and I bet their spelling was better than mine. No prizes for spotting the not-so-deliberate mistake in the caption above.


Swagger
1 Jul '20
Yeah, you'd get the cane for that back in the day.

Watershed
23 Aug '21
Some film from 1964 driving up from Lordship Lane to junction with South Circular then down into Forest Hill and round under the railway bridge.
You may notice there are works happening down London road… nothing much changes eh?
(link takes you to relevant bit @ 3:10 ish but there may be more you notice)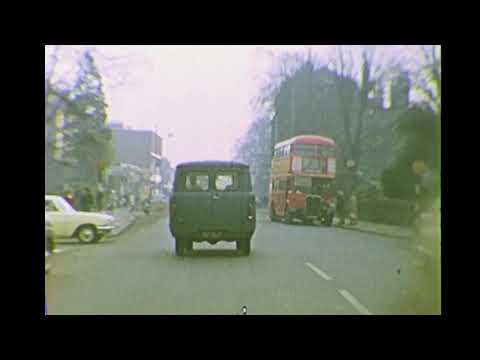 Beige
23 Aug '21
I like the pedestrian using the relative future crossing at 3:44.

Anotherjohn
23 Aug '21
Fantastic!
The bus on London Road was probably one of the old No.12's as I remember them.
And I love the way that people used to cross the road in front of cars without fear of being intentionally mown down - and at 4:13, the bus turning onto Crystal Palace Parade from College Road and just pulling across in front of this car with no drama or road rage.
Good times!

robertjroy
23 Aug '21
Wow, that's awesome - thanks for sharing.
It could just be the video, but I does feel like you can really see the air pollution at that time.

Watershed
23 Aug '21
Anyone know the high street at the end around 5:46? It's not Balham is it?

Anotherjohn
23 Aug '21
Just prior to that, it looked like the car was heading across the Well Hall roundabout so I thought it might be Welling or Eltham as a guess.


ChrisR
23 Aug '21
Oh if only the roads were still as quiet as that!

SClare
12 Dec '21
Bit late to view that car journey… wow, was that a restaurant or shop at the bottom of Devonshire Rd?

Michael
13 Dec '21
If you mean this, then it is on the corner of Havelock Walk, where Guava Kitchen is today. It appears to be Bendy & co. Hardware Store.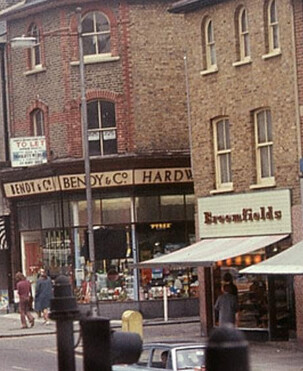 SClare
13 Dec '21
No, but thanks. I meant in the video of the car journey from Lordship Lane to the South Circular. Around 3 mins 52. Looks like some kind of shop at the bottom of Devonshire.

JohnH1
13 Dec '21
That was a builders merchants called something like A.E.Moore I think.

se23blue
13 Dec '21
It was Queens Road builders at junction of South Circular & Devonshire Road.

SClare
13 Dec '21
Thanks for that and to JohnH1. Looks like a house must have been built on top of that after.

John_Wilson
18 Dec '21
The house at the end of Devonshire road was originally a tombstone seller - its grounds got slightly shrunk when the South circular was enlarged

SClare
18 Dec '21
Ahh, that makes sense! Thanks