Gemma_Glover
15 Sep '20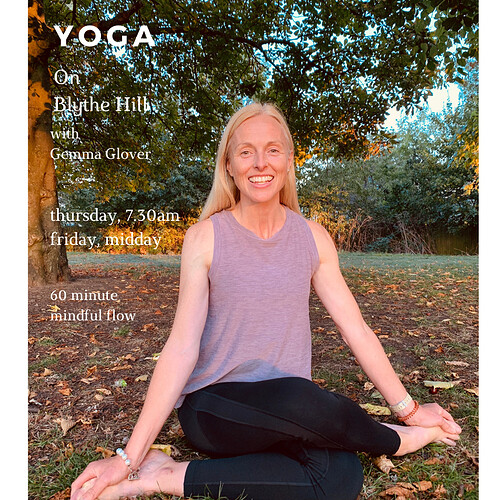 Hi Everyone, you are most welcome to join a mindful flow yoga class in the park this week.
• Thursday 17 @ 7.30am
• Friday 18 @ midday.
• Location, Blythe Hill Fields, SE23
A nourishing practice to connect mind + body. We'll move through a beautiful sequenced vinyasa practice designed to centre, inspire and then restore. Contemplation, intention and breath work will be intertwined throughout your movement. All of this will prepare you for deep restorative rest to close our practice.
A 60 minute practice.
£12 or £15 if you wish to receive 2 small vials of oils to use in your practice.


You will be thoughtfully guided on how to apply + use your oils.
Looking forward to seeing you on the mat


Booking essential. Please go to my site and use the 'Contact me' tab to reserve your spot. (http://yogabygemma.co.uk)