Eva
9 Oct '20
Selling our small extendable dining table. As a square it's about 61cm x 61cm and fully extended it's 61x107cm.
We upcycled it slightly by painting the top white and waxing it to seal it.
It has some wear but it is very usable still and sturdy. Perfect for a small flat when occasionally more than 2 are round for dinner.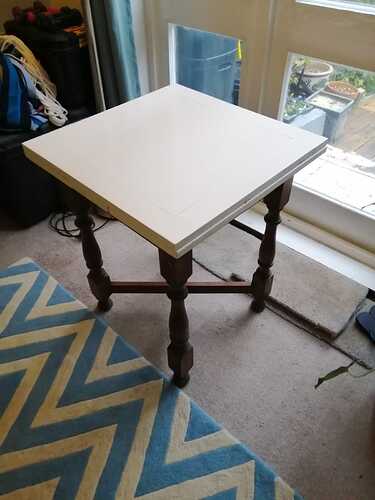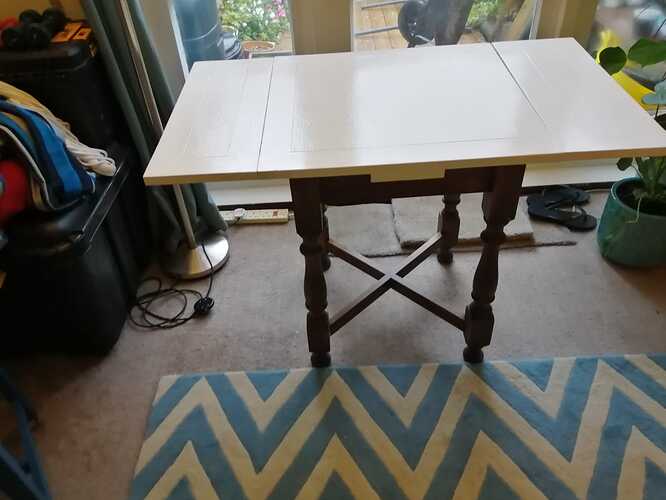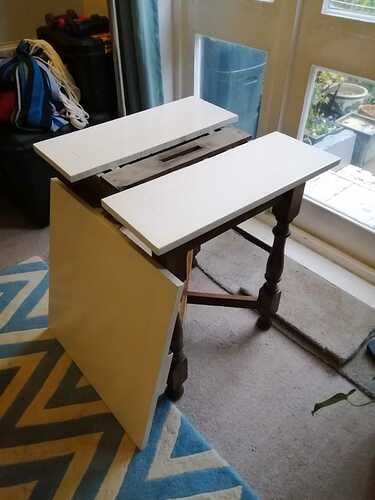 Can delivery locally (SE23) for free.