ChrisR
9 Apr '21
From National Rail website: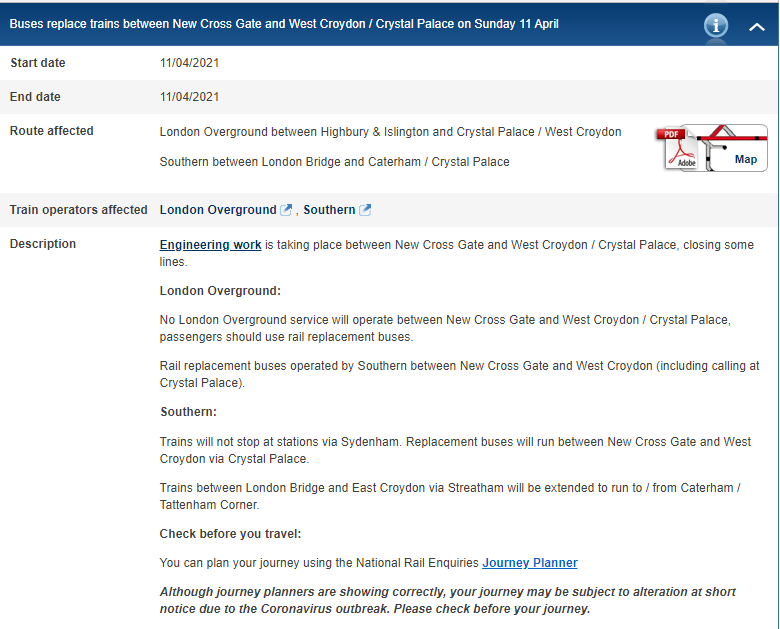 The rail replacement bus service calling at all stations between Forest Hill and New Cross Gate is scheduled to operate every 10 mins from 0650 to 2330 (5 minutes later from Honor Oak Park) and from New Cross Gate towards Forest Hill every 10 mins from 0640 to 2350 and 2359.
For stations towards New Cross Gate the buses will use Bus Stop E on Dartmouth Road (by Stanford Estates where 122 stops) and bus stop HB on Honor Oak Park.
For stations towards West Croydon via Crystal Palace buses will use Stop B on London Road (by Guava Kitchen) and bus stop HA on Honor Oak Park.
From New Cross Gate buses will use bus stop R in New Cross Road.