ALKEMI_store
10 Apr '21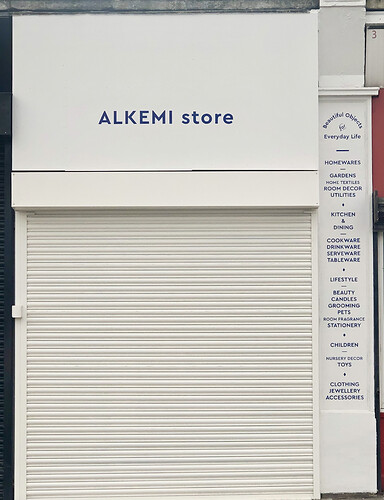 Hello everyone in Forest Hill and beyond in SE23!
I am so excited to introduce myself here. My name is Jeane and I have been running the ALKEMI store in Nunhead from October 2017. I am so happy to have this opportunity to let you know we are branching out to Forest Hill(the other side to the Perry Vale) starting from April 14th(Wednesday).
Some of you might have seen the shop front already with long list of the things we will have in the store. We aim to showcase items from Korea, Japan and Scandinavian countries serving you with nice, long lasting products, 'Beautiful Objects for Everyday Life'.

We will have a few opening events planned, so will update you through here very soon.
Thank you for your warm welcome and I really look forward to meeting you all very soon!
Meanwhile have a lovely weekend and keep safe!
Jeane Chung
ALKEMI store
'Beautiful Objects for Everyday Life"