Abbie_Curtis
10 Apr '21
Hello, we recently moved out of the area and are busy decorating our new place. We love the Horniman Museum (got married on the bandstand 3 years ago) and would like to frame a flyer advertising the Butterfly House but I seem to have lost the copy that I had. Does anyone have one lying around that they could send to me?
I'm thinking of one of their colourful a5 sized flyers - the image is similar to the attached which is the closet I could find on google.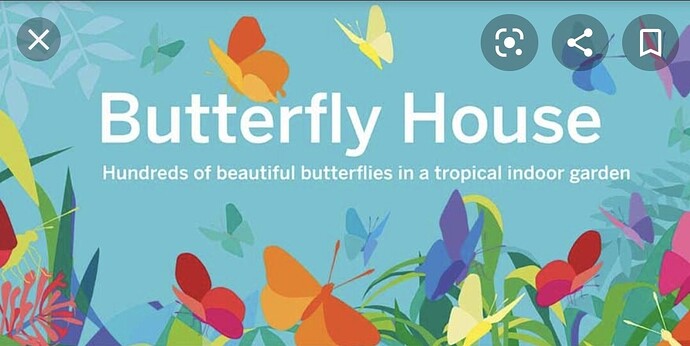 This probably seems like such an odd post but I'd really love it on my wall! Obviously I would pay postage
Thank you in advance!