Simon_Helmann
12 Apr '21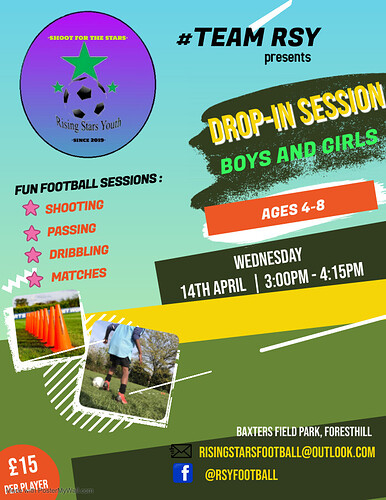 We hope you have all had a great weekend!
We have organised a mid-week drop-in session which will take place on Wednesday 3:00PM – 4:15. All ages from 4 – 8 are welcome to join us. This session will not count towards any members who are currently on Block session.
To book a slot for this session, please message us on our Facebook page or email us @ Risingstarsfootball@outlook.com.
Link to facebook page: RisingStars youth
Thank you,
RSY TEAM