Archived on 6/5/2022
Forest Hill tote bag


ForestHull
12 May '21
Some info here, though I'm not sure which shops are handing them out… anyone know?

AlreadyThatTime
12 May '21
Hi ,
I did see one in the Sue Ryder shop window on London road (beside Sainsbury's) perhaps they have some in store ?

blushingsnail
12 May '21
Those bags are going to set off the grammar pedants again.
Adverbs, people, adverbs! Shop LOCALLY, Shop SAFELY.

Fish
12 May '21
I got one from the new retro/vintage shop opposite the station

Em
13 May '21
I got one from Sans Store.

ForestHull
13 May '21
I think you mean Green Jay Boutique, open 8 days a week: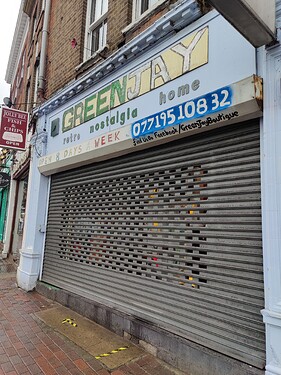 (Though not open before 10

)

Fish
13 May '21
That's it (I went on a Sunday)

wmorgan1
14 May '21
Stag and Bow, Beetroot and Beans.

wmorgan1
16 May '21
Is there one for Honor Oak? I'm going for the set, I've got a Catford one from Good Food, Sydenham one from…Good Food and Forest Hill one from Beetroot and Beans.

GillB
18 May '21
I was thinking that I saw one in there as well! Although I doubt it would be free!

applespider
18 May '21
I got one earlier today in Beetroot & Beans. Felt like I'd got free veg as the bag was indeed free despite me being happy to pay for it. It's lovely!