Archived on 6/5/2022
Antic opening new offices and brewery


Beige
17 Jun '21
The kind of brewery you can have a drink in? Or buy beer at?


onlineguy
17 Jun '21
Does anyone know if the Sylvan Post is still being run by Portobello Brewing after they took control of a number of Antic pubs last year in a funding row? Looks like Antic have got some more investors…

wmorgan1
17 Jun '21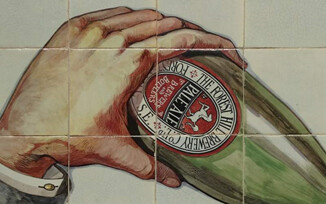 starman
17 Jun '21
According to Companies House Antic has been registered on Malham Road since 2016. Then changed its address a couple of time but reverted back to Malham Road in 2017 again. So looks like they've been there for a while.
When I lived in Camberwell 5+ years ago Antic submitted plans to build a brewery there. I don't think they got planning permission.

ForestHull
17 Jun '21
There's 12 companies registered to the same address as Antic on Malham Road. I'm not sure if the companies are at all related, but it could just be a mailbox, forwarding service or accounts there.
Either which way, it's great they are opening an actual brewery and offices in the area. What with Wagamama opening around there too, that industrial estate seems to be getting a few new businesses and perhaps some regeneration?


maxrocks
17 Jun '21
and hopefully jobs for locals made unemployed by the pandemic


onlineguy
28 Jul '21
Ooh, I hope they have a brewery tap. Volden Pale is a great session ale – and great value too.

Jack
28 Jul '21
They aren't. I messaged them asking if it would be a taproom. They said they had no plans to make one. Such a shame

Michael
28 Jul '21
I think @Jack may have just persuaded them to open a taproom!

onlineguy
28 Jul '21
That would be good! I wonder if there was some initial reluctance given the proximity of the Sylvan Post, but that was taken over by Portobello Brewing last year and maybe Antic have given up the possibility of taking it back into their estate:

Jack
28 Jul '21
Oh wow! I did say that they should as people would love to have one!!l
Excellent!

Michael
28 Jul '21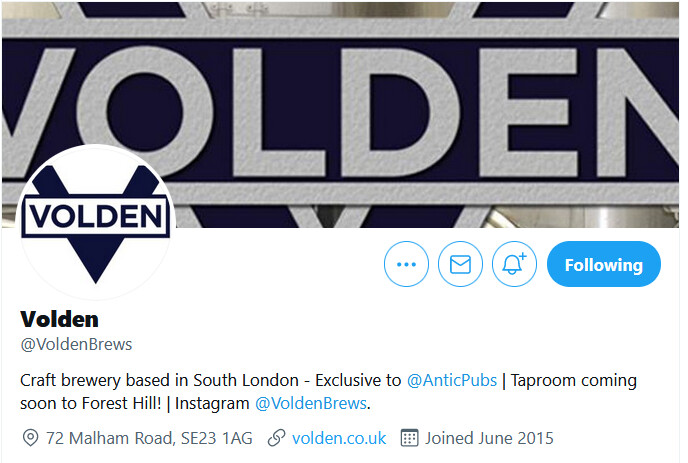 "Taproom coming soon to Forest Hill" is on their 'bio'

applespider
28 Jul '21
That's great news. Felt an odd thing to be advertising/shouting about unless there was a taproom attached.

starman
28 Jul '21
There could be a Shannons/Antics mashup.
Plants 🪴 and Pints



applespider
28 Jul '21
I'd find that a scarily expensive proposition… two of my favourite things.

NickJayBee
23 Apr '22
In case anyone wondering about the status of the Volden / Antic new Forest Hill taproom. Update is that it is remains delayed, not cancelled.