Archived on 6/5/2022
Water out

HannahM
23 Jul '21
Anyone else got no water this morning?


maggie2016
23 Jul '21
What are is this happening

ForestHull
23 Jul '21
Thames Water are / were on Devonshire Road this morning, if that's the area?

HannahM
23 Jul '21
We're on Taymount Rise but I think the leak is on London Road (as per

)

Fran_487
23 Jul '21
Friends at Taymount Grange got a text explaining there may be water outages due to the works on London Road.

hillwalker
23 Jul '21
There was quite a river flowing down from the Horniman towards East Dulwich this morning so I'm not surprised there's no water


HannahM
24 Jul '21
Well thankfully the water came back in late afternoon. That stretch always seems to cause trouble, surely there will have to be a point where it is replaced rather than just patched up?

HannahM
24 Jul '21
We noticed today that the block of flats by the Tesco garage has sprung a lot of leaks through their walls. It looks a bit alarming.

ForestHull
25 Jul '21
Yep - looks like there is another leak by the tree on the adjacent bank: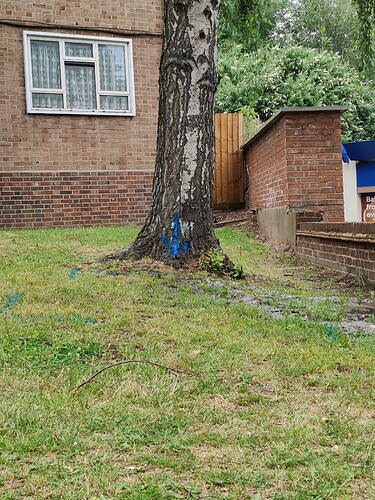 London Road looks to be getting patched together but still closed and with what looks like still more damage to start repairing: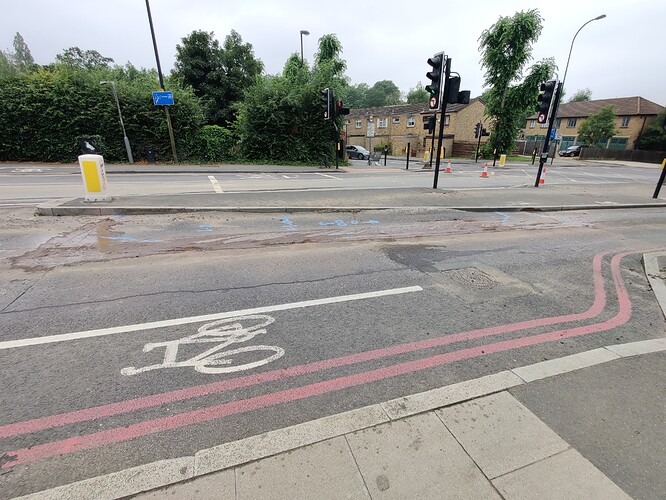 There's also the stream outside Sainsbury's, the Connonbie Road closure, along with the usual stream around the corner of Honor Oak Road - all which I think are all Thames Water.
You're right, they need to fix the problem properly rather than keep trying to patch each little bit. It can't be cost effective what they are doing.

Sherwood
25 Jul '21
Long-term it would be financially sensible to renew all water mains. However, investors are looking for short-term profits. This means they patch up rusting old pipes. It might help, if they got charged for disruption and loss of profits for local shopkeepers.

HannahM
25 Jul '21
I think there is some compensation but it is fairly derisory. What is criminal is the sheer amount of clean drinking water just constantly running down the drain.

ForestHull
25 Jul '21
Well I'm changing my water supplier in protest… oh wait, I can't


simo.b
26 Jul '21
The leak outside of tescos is still going after 3 days. If anything looks to be getting worse Must be a large volume of water backed up behind.
Any builders care to pitch in and say how safe they think the wall is likely to be ?

marymck
27 Jul '21
I know we're not supposed to be political, but just this once …
Nothing will really change until the craziness of private monopoly companies operating our vital water supplies changes. Not just for clean water supply but improving the aged infrastructure (drains for surface water run off and foul waste treatment and disposal) that haven't kept up with the exponential growth of the population.
Southern Water got caught out, after years of lying, but a 90m fine is a fraction of their profits. And they've not just wasted water, they've put lives at risk in places I know well like the Beaulieu River and Ashlett Creek and livelihoods in Whitstable and other seafood supply places.
Why doesn't government after government - of all political shades - do something about these licences to print money? Rhetorical question really. Rant over. Sorry for the non local diversion.

Welshcake
27 Jul '21
Exactly. It should be run as a service for the public, not a business, with any profits invested into repairs/improvements, etc.