Archived on 6/5/2022
FREE: Ikea 6-drawer Malm dresser (birch finish)


teadrinker
10 Aug '21
Hi Giddygoose - I'd be interested if this is still available please.
Kind regards, Teadrinker
Offered free for collection - this 6 drawer unit is used but in good condition.
Retails for £99 brand new - you can have it for free, just need to arrange collection from SE19 (2nd floor flat).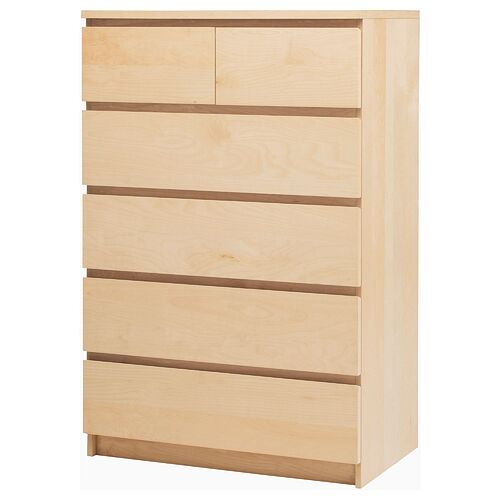 Dimensions:
Width: 80 cm
Depth: 48 cm
Height: 123 cm
Similar to the below but in a birch colour veneer:

IKEA
MALM white stained oak veneer, Chest of 6 drawers, 80x123 cm. A clean expression that fits right in, in the bedroom or wherever you place it. Smooth-running drawers and in a choice of finishes – pick your favourite. Psst! Please attach to the wall.


teadrinker
10 Aug '21
Yes I'm still interested thanks. Happy to collect in the next couple of days whenever's best for you. I'll need to bring my partner to help as you're on the 2nd floor and I've a dodgy knee. I'm just going out now but should be back in about half an hour. I can give you a phone number if you want. Kind regards
Teadrinker

system
9 Oct '21
This topic was automatically closed 60 days after the last reply. New replies are no longer allowed.