Archived on 6/5/2022
Say hello if you see the Forest Hill SNT team out and about this afternoon

ChrisR
19 Aug '21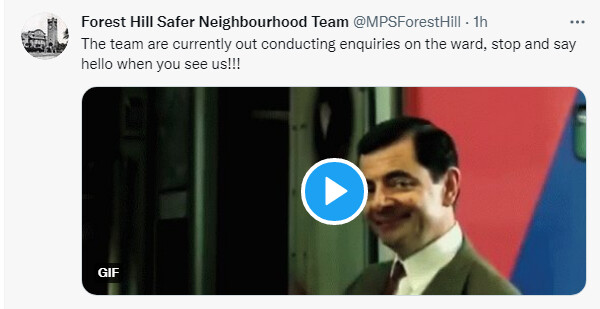 Anotherjohn
21 Aug '21
Sorry for not posting sooner but I think this is a good initiative, which I'm grateful for.
Unfortunately, it was a bit short-notice for me to have contacted some of my tenants, who I'm sure would have loved to have a quick chat, so would it be possible to post on here maybe the day before and to give us some idea of roughly where you'll be at roughly what time please?
Thank you.

ChrisR
21 Aug '21
Hi John. I only picked this up by chance on Twitter an hour after it had been posted!
However I'm tagging @ForestHillSNT so they will receive a notification of this post and will therefore see your comments.

Anotherjohn
21 Aug '21
Thank you