Khia05
21 Nov '21
We got a new table and so we are giving away our much-loved dining table. Really good condition.
Price: £90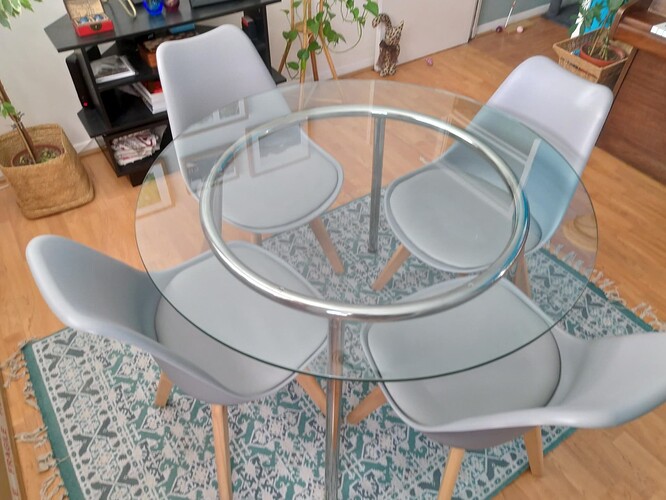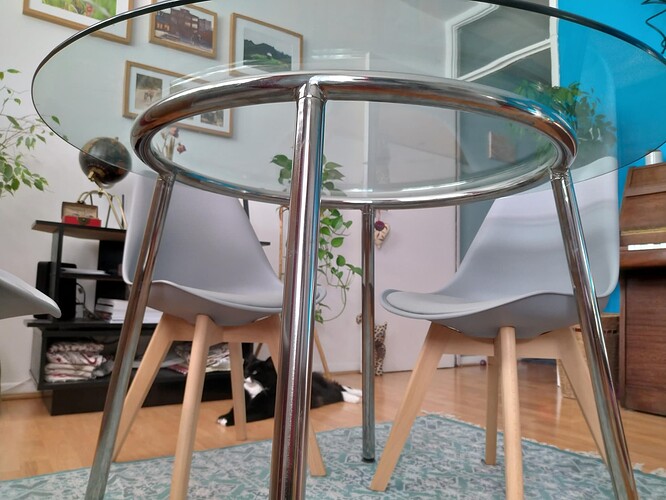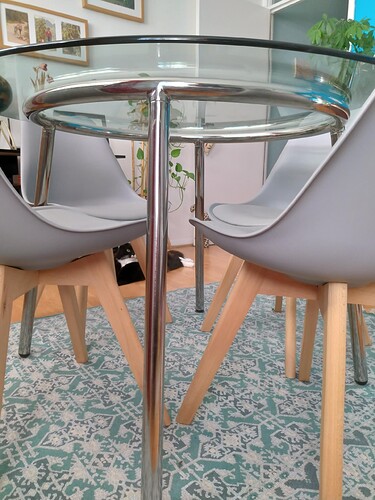 -It seats 4 people comfortably (up to 6);
-diameter 106cm;
-metal legs and supporting frame;
-chairs not included;
-easy to assemble;
-top can be removed easily
Cat not included!
Get in touch if you are interested!
Chiara