Archived on 6/5/2022
Tip: How to get SE23.life on your smartphone home screen


Londondrz
30 May '16
Oh you trendy media types. How about an Android app for the two thirds of the world that use it



thirstforwine
31 May '16
Getting SE23.LIFE on your Android screen is very straightforward.
You have two options:
Load the site in the browser by going direct to http://se23.life - when the site loads, click on the menu button in the navigation bar ('three dots' in top right) and you will get the menu. Select 'Add to Home screen'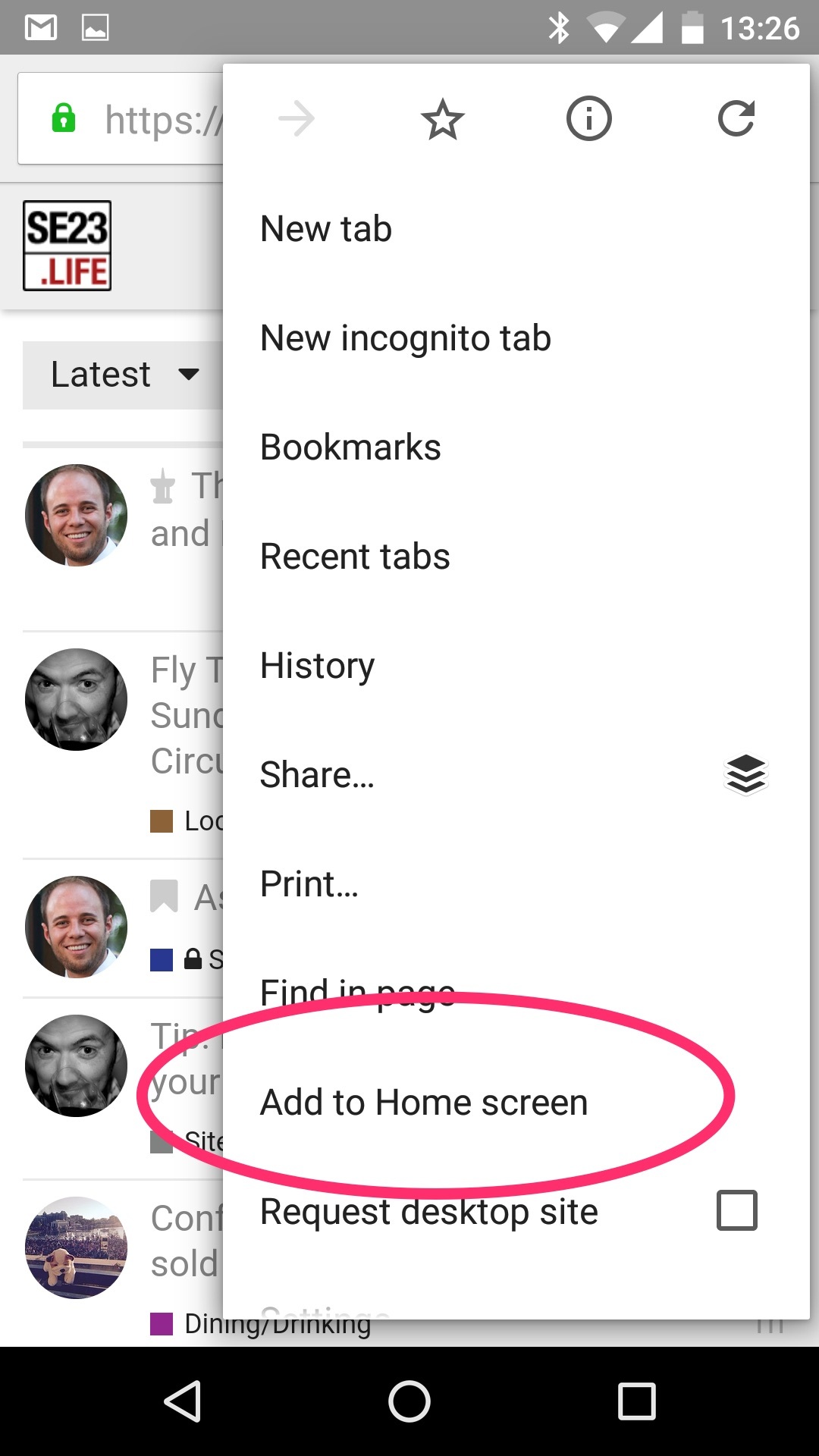 2.Keep visiting the mobile site (it works very well) and on the second day of using the site, Android will load a banner at the bottom of the page to automatically suggest that you "ADD TO HOME SCREEN". You don't even need to bother with the menu - just click on the blue button.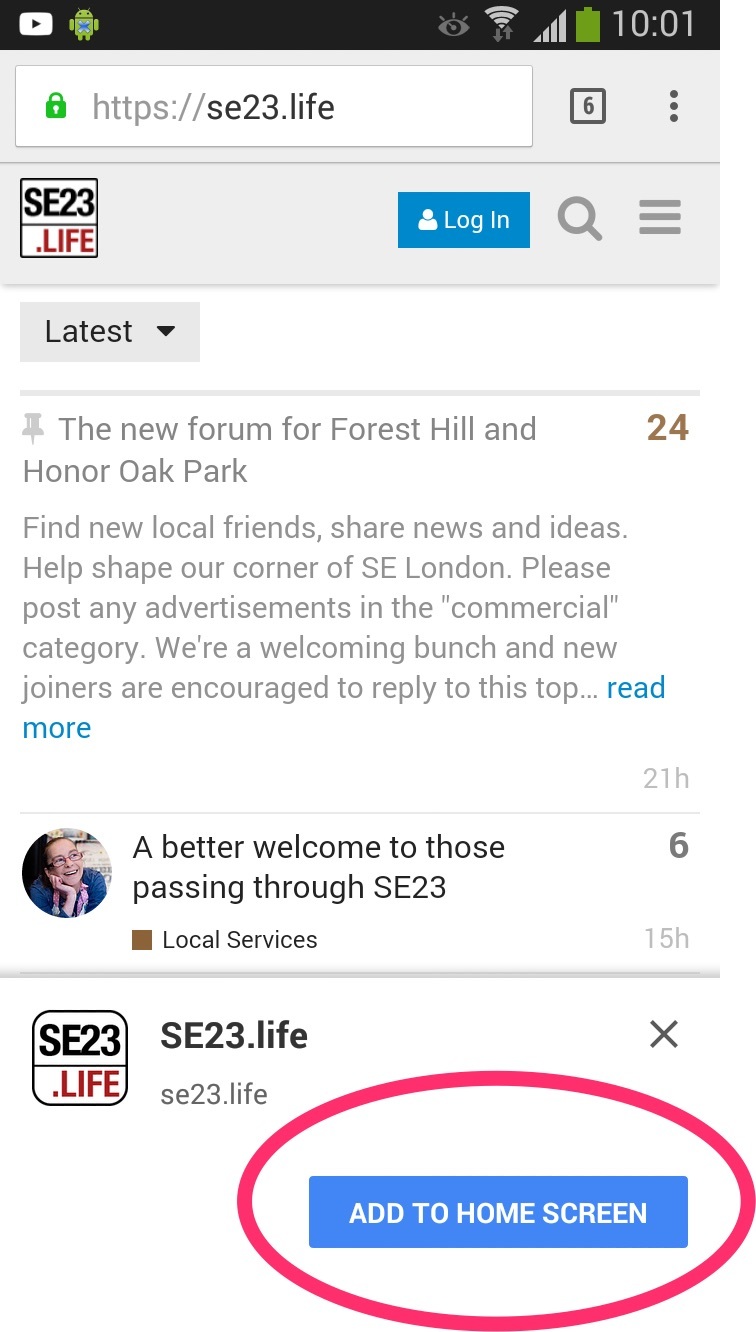 DONE!
You will then get a pleasant SE23.LIFE button on your phone that looks, and works, just like any other app.

Londondrz
31 May '16
Done, thank you. Apple and Android cooperating! Whatever next.

anon64893700
31 May '16
Hard to believe for sure @Londondrz

anon5422159
23 Aug '16
Bumping this topic for our new joiners (our 500th member joined this week!)

anon64893700
23 Aug '16
And I thought bumping posts was frowned upon lol.
joking

Foresthillnick
12 Jan '17
Am I being dense here but all we are doing is putting a web shortcut on the homescreen?
What has this got to do with any co-operation between Apple and Android - as far as I know both systems have allowed web shortcuts for an age?

anon5422159
12 Jan '17
Yeah, it's just a web shortcut for now, although the Discourse native mobile apps are under active development and I plan to set up a push notification server for SE23.life when I get a chance.
As for Android and Apple cooperating, I think @Londondrz was talking about @thirstforwine's video?

Londondrz
12 Jan '17
Indeed I was. Despite Android taking up around two thirds of operating systems globally it is often ignored for the more "Hipster" Apple iOs. Things like Facebook on Android are terrible and there just seems to be a big disconnect. I love Apples styling and the stunning design but hate the operating system, I just cant get me head around it. Dont get me wrong, I had an iPhone (work) and have an iPod Classic so do not dismiss Apple out of hand but just find the OS counterintuitive.

Foresthillnick
12 Jan '17
Looking forward to seeing the apps… Just been checking Discourse. Are you actively engaged with it @anon5422159?
Sorry - on my list @Londondrz post comes before @thirstforwine video post - the latter being a reply - but no matter.
I am no apple fan either but I didn't mean to turn this into another OS flame war! Just wondered if I had missed an app.

anon5422159
12 Jan '17
I have been actively involved with the developers by reporting bugs and discussing new features (this happens at https://meta.discourse.org). I am also working on a plugin and have contributed a little code to another plugin. Early days. I intend to get more involved when I'm back from honeymoon at the end of Jan.
BTW we probably ought to continue any further techie discussion in the opt-in "Geeks" category

Londondrz
12 Jan '17
That is Chris and my job. He is the world's number one Apple fanboi