Archived on 6/5/2022
Yardleys Brockley Rise - anyone know what is planned?



ForestHull
1 Dec '21
Curious - DC/21/122469 was refused in August, noting the plans retain a small shop.
Reasons for refusal:
Perhaps they are having another go? Whatever they do, I hope they retain a shop as that front is really starting to take on some character, and it will be useful if the Jenner site is redeveloped.

marymck
1 Dec '21
They did have this one approved last year and the planning permission for that version will still be in place.
https://planning.lewisham.gov.uk/online-applications/applicationDetails.do?keyVal=_LEWIS_DCAPR_106306&activeTab=summary
It looks as though they maybe tried to squeeze an extra flat in.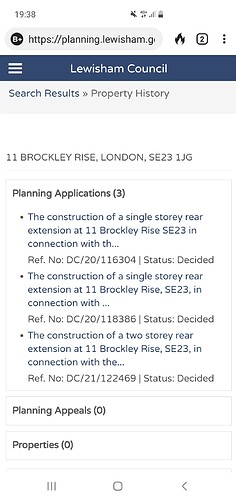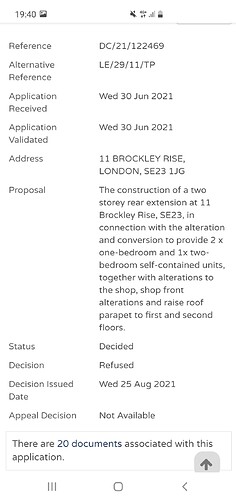 ForestHull
1 Dec '21
That one keeps the shop too, fingers crossed