starman
7 Dec '21
Fancy the gift of theatre this Christmas? I have tickets for both Come from Away and Wicked available which I can no longer use.
Come From Away - December 23rd at 2:30pm - 2 tickets
First I have two tickets to see the Tony and Olivier winning Come From Away at the Phoenix Theatre. They are K15/16 in the stalls with K15 on the central aisle. Among the best seats in the house. £170 for the pair. An amazing story of the Newfoundland town of Gander welcoming the World on the edge of 9/11.
Wicked - December 29th at 2:30pm - 3 tickets
Do you want to be POPULAR? If so I have three tickets to Wicked at the Apollo Victoria Theatre. They are in the Stalls Q27/28/29 in the hugely popular row with no seats in front of it… so extra extra leg room. Tickets are £300 for the set of three. So get you and your loved ones a special treat. You'll feel like you're DEFYING GRAVITY.
PM me if you're interested.
Come from Away seats K15 and K16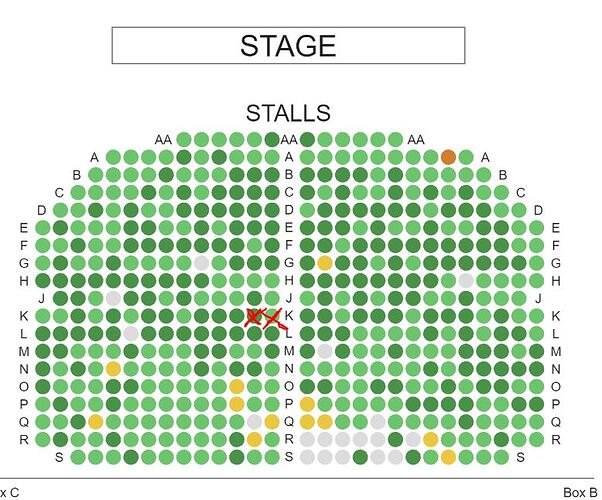 Wicked seats Q27/28/29