ChrisR
18 Dec '21
Apologies I forgot to post this earlier!
From National Rail website: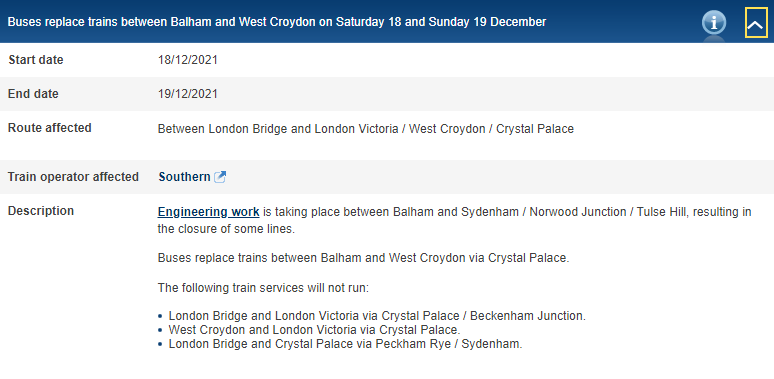 From TFL weekend travel information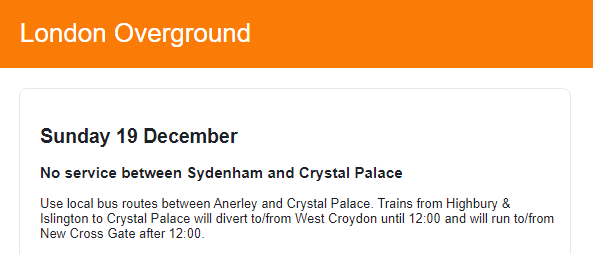 So as a result of Southern not being able to operate the London Bridge- Victoria service today and the London Bridge - Crystal Palace service tomorrow there are only 2 trains an hour between Forest Hill/Honor Oak Park to and from London Bridge all weekend.
Although London Overground are unable to operate to Crystal Palace on Sunday up until 1200 these services will operate though to West Croydon instead which means there will be still be 4 trains an hour northbound towards Canada Water and v.v. However, after 1200 these services will terminate at New Cross Gate so only the regular Sunday afternoon and evening service to/from West Croydon of 4 trains an hour will operate resulting in only 4 trains an hour from/to Forest Hill instead of the usual 7 - 8 per hour.