Archived on 6/5/2022
[RESOLVED] No London Overground due to serious signalling problems between Honor Oak Park and Forest Hill

ChrisR
14 Jan '22
From Network Rail's Twitter feed: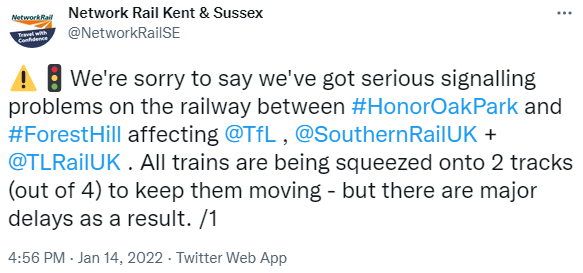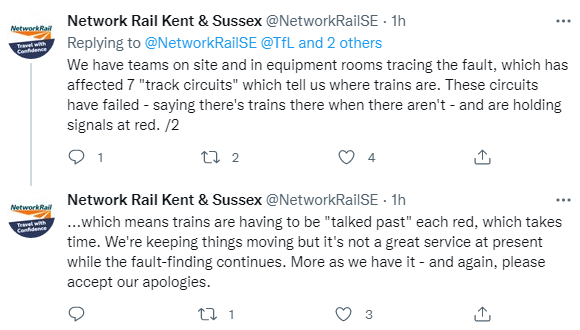 maxrocks
14 Jan '22
Yup I'm stuck at New x Gate trying to work out what buses to take back to forest hill
Great after a 10 hour day!

rbmartin
14 Jan '22
The 185 and 176 were all packed during the rush this evening from central London not surprisingly.

Sherwood
15 Jan '22
I think you need the 171 to Brockley Rise. Then get a 122 or cross over Stanstead Road to get a 185 to Forest Hill.
The 172 would be another option, but you could only get the 122 from its terminus to Forest Hill.