Viciam
23 Mar '22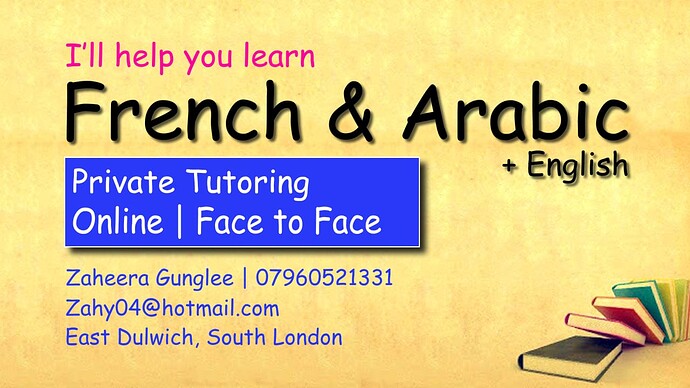 Hello everyone,
I'm Zaheera, a passionate language teacher originally from Mauritius, now settled in the UK.
A native French speaker, fluent in English, and also qualified to teach Arabic language.
Bachelor's Degree in Education
Certificate in TEFL/TESOL
I worked as a Proctor for the US embassy in Mauritius and have taught language at primary and secondary school level.
I will provide tailored lessons to suit individual needs.
• French Language: Any age group
I also help anyone wanting to learn French for business/corporate or leisure purposes.
• Arabic: up to 12 years old
• English language and literature: up to A level.
Please do feel free to get in touch if you have any questions.
07960 521331
Zahy04@hotmail.com