Becca
8 Apr '22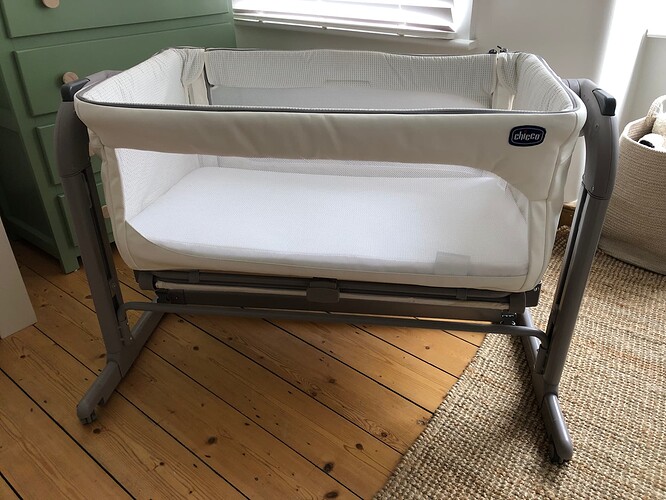 Chico Next To Me Cot - £ 85
Very good condition.
There are two small imperfections. One zip has a bit missing from it but it doesn't affect how it's held together in any way. There is also a small tea stain on the bottom side which can't be seen. I've hand washed all the fabric parts so it's ready to use.
It comes with 4 Chico sheets, 2 plain and 2 patterned.
The mattress is also included. You can replace them but it's in very good condition.
It is taken apart and in the original box with instructions. It's quite easy to put together.
Collect from Honor Oak Park - I am very close to the train station.