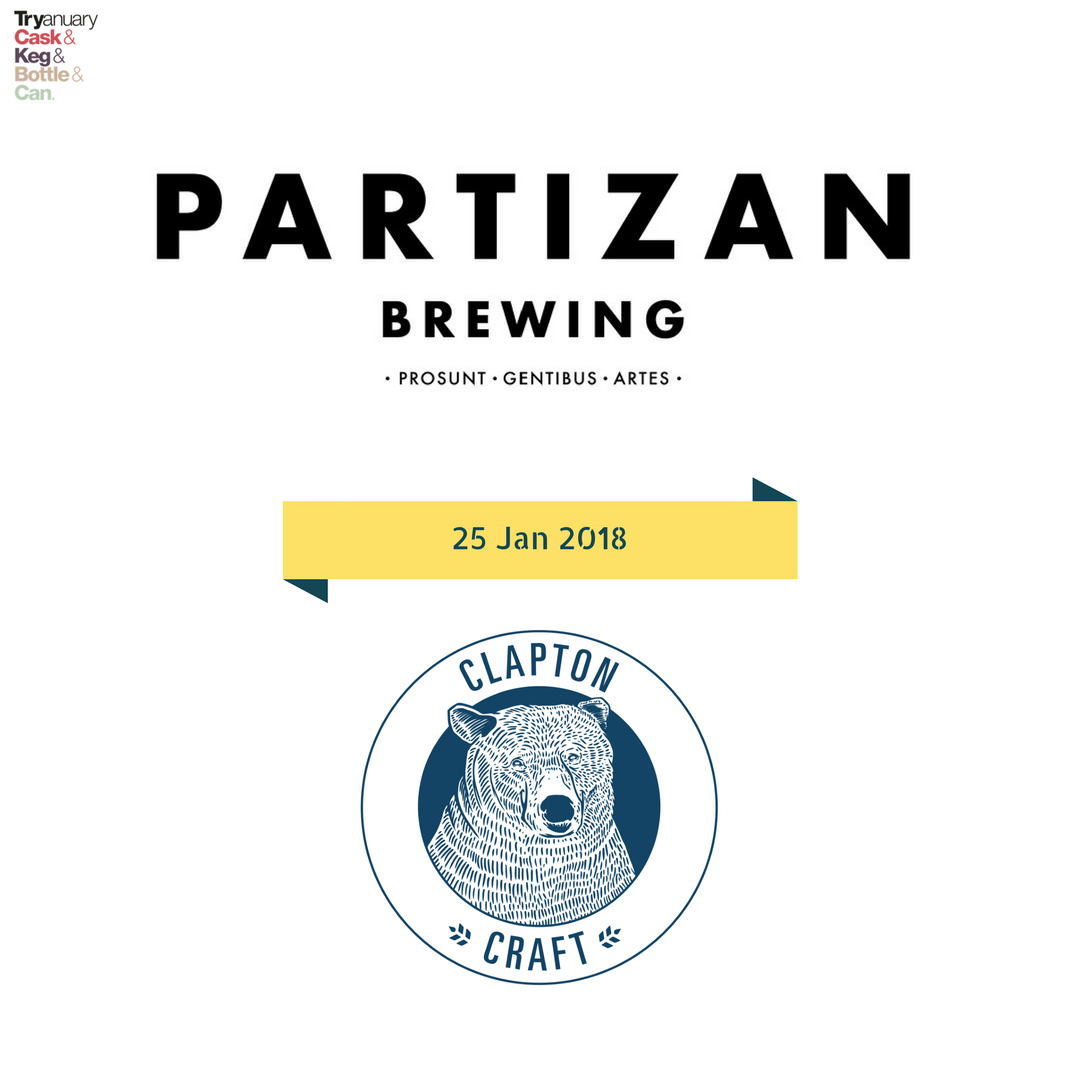 Test your knowledge and tastebuds with a night of beer and cheese brought to you by Clapton Craft Forest Hill, Partizan Brewery and Neals Yard Dairy in support of #Tryanuary 2018, an opportunity to explore (or should I say 'try') the great variety of flavor and aroma that can be produced from the combination of simple ingredients.
Included with the exclusive ticket is six great sample beers, some of which are draft only specials and six great cheeses paired by the brewers at Partizan themselves who will be in-store on the night to guide you through the event.
In addition, your ticket will get you 10% off any Partizan beer pouring on the night from any one of our four Growler-fill taps - that's 1.89L (or 3.5 pints) to takeaway and enjoy at home.
When?
Thursday, January 25th 2018. 7:00pm - 9:00pm
Where?
Clapton Craft, 10 Perry Vale, Forest Hill, London, SE23 2LD (Google map)
Tickets!
Are £5 + Eventbrite booking fee (98p) and can be purchased online by following the link here: http://bit.ly/2BfZ15m
For more information please contact me directly by email, ben@claptoncraft.com with the subject line 'Tryanuary' and follow us on Twitter @ClaptonCraftSE for updates on the event and what's happening in-store day-to-day.
Have a nice weekend.
Cheers,
Ben
Clapton Craft - Forest Hill