Who are Twist & Pulse?
Twist and Pulse consist of Ashley Glazebrook and Glen Murphy - the two have been friends since their secondary school days.
Ashley was born 28 March, 1991 in Sidcup, London and attended the Business Academy Bexley Secondary School.
His passion for street dance came soon after when he started performing at events such as the Streetdance Weekend UK Championships and World Hip Hop Championships in Las Vegas.
Glen was born in 1990 at Guy's Hospital in London and he attended Dalmain Primary School in Forest Hill School.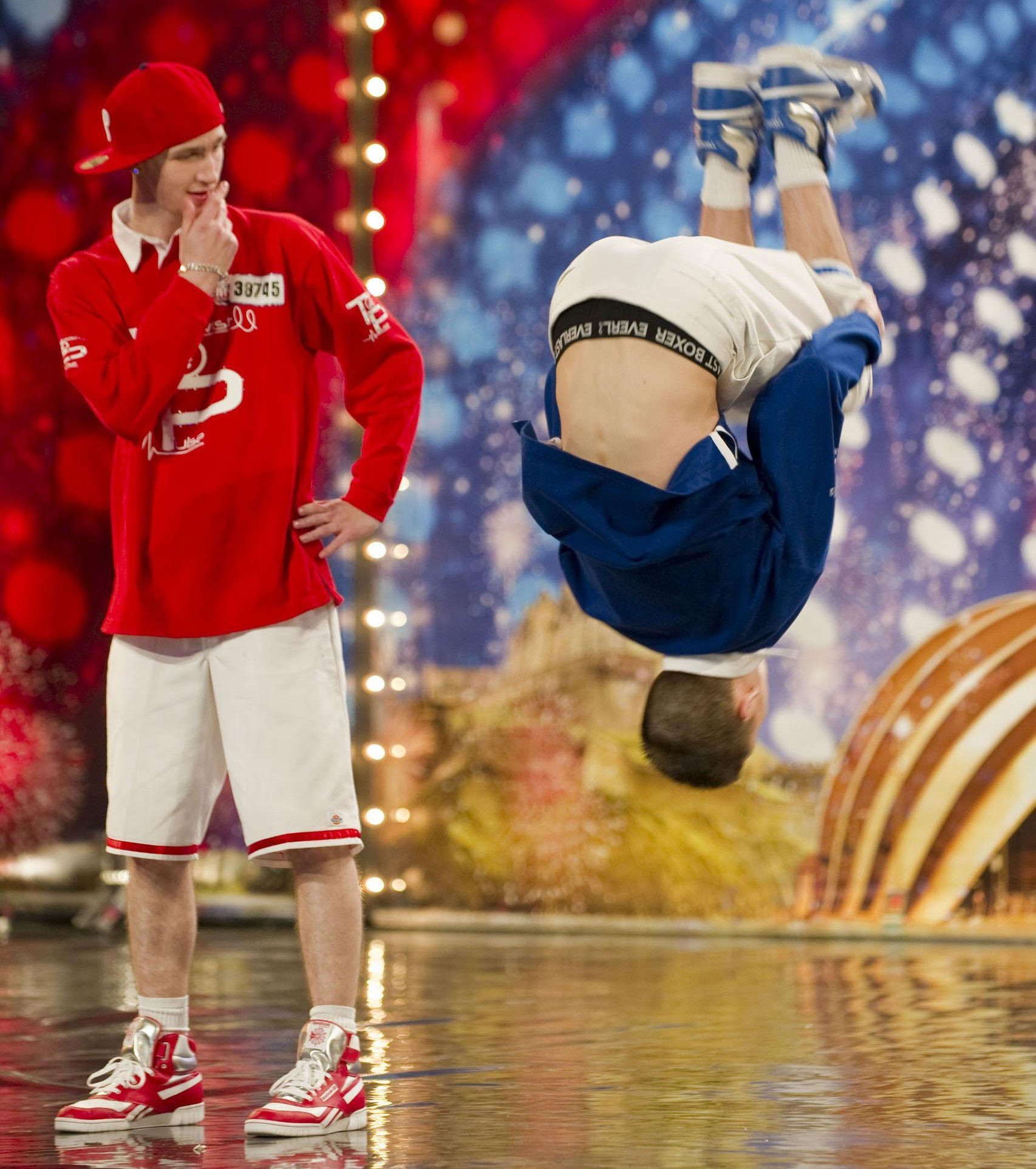 The dancing act definitely knows how to put on an exhilarating showCredit: PA:Press Association
Glen and Ashley first met at the BRIT School of Performing Arts and Technology where they both ended up studying for a BTEC National Diploma in dance, ballet, tap dance and jazz dance.
Along with his creative education, Ashley also studied for his A levels at the same time, during which time his friendship with Glen had grown tremendously.
The dancing double realised that they had a lot in common, including their witty humour, and as college came to an end, they went on to form a duo called Cheeky Boiz.
Ashley and Glen received a lot of online attention with their "streetomedy" videos, leading the two to enter Britain's Got Talent.