Do you mean the one next to Platform 1? I always thought it was the back of the building that is now Living Springs International Church, but Google satellite view shows it as a separate building, so I was wrong.
I assume it was built before there was a footbridge blocking it from sight, as it would have looked very impressive viewed from the platforms and passing trains.
Is it the one marked as an Electrical sub station on this map? Layers of London
(edit to change map reference to a better one)
The building I'm referring to is the one on the other side of the railway - marked 'club' on the map. I'm not sure which one WMorgan is referring to!
This was an interesting puzzle!
I think it is this building you are asking about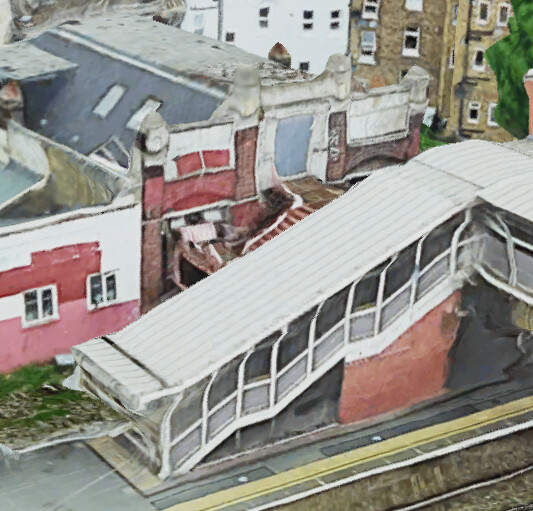 Which I tracked down to the Epidote Business Centre, which has this picture on its website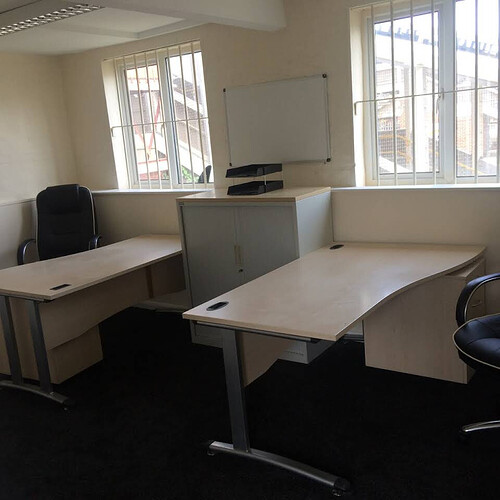 If you look out the window it seems to be right next to the station footbridge.
It's marked as 'Club Club' on your map. The Electical Substation is now the MOT centre (it's the other side of the tracks) (at least if I am looking at the correct thing in the OPs photo)
According to the street directories on Ancestry the Club was the Queen's Club (see picture) in 1939, and was a furniture depository before that. It's actually one building but the line of the map goes right through it, which is why it has club/club on it. The directories online don't go later than 1939.