Join Damien Egan, Mayor of Lewisham, to celebrate Chanukah with a candle-lighting ceremony at the town hall in Catford.
https://www.lewisham.gov.uk/inmyarea/events/Pages/Event-info.aspx?eventid=12965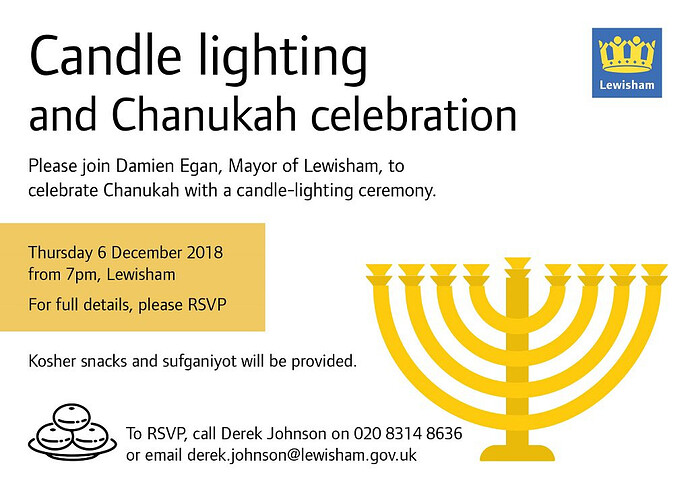 I've been informed that 'sufganiyot' are in fact doughnuts.
Happy Chanukah to all!
This topic was automatically closed 60 days after the last reply. New replies are no longer allowed.