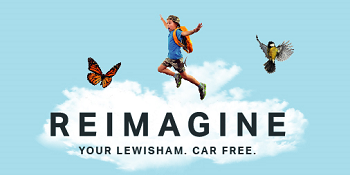 Closures affecting one or two roads in SE23:
Car Free Day
Car Free Day is a city-wide celebration that encourages pedestrians and cyclists to reclaim London's streets. It's also an opportunity for everyone to consider more sustainable and active ways of getting around including cycling, walking and public transport.
Less car use can lead to cleaner air, healthier lives and closer communities. Air pollution is a public health emergency. We are determined to tackle this emergency and improve air quality for everyone.
Find out what else we're doing to improve air quality in the borough.
Play streets
We've worked with residents and schools to create local play streets, which are safe spaces where communities can get together and children can play safely in the street in a car-free environment.
Road closures on Car Free Day
We have given residents in the following roads permission to hold play streets to celebrate Car Free Day. Click here for the list