See here for the SEE3 Christmas Calendar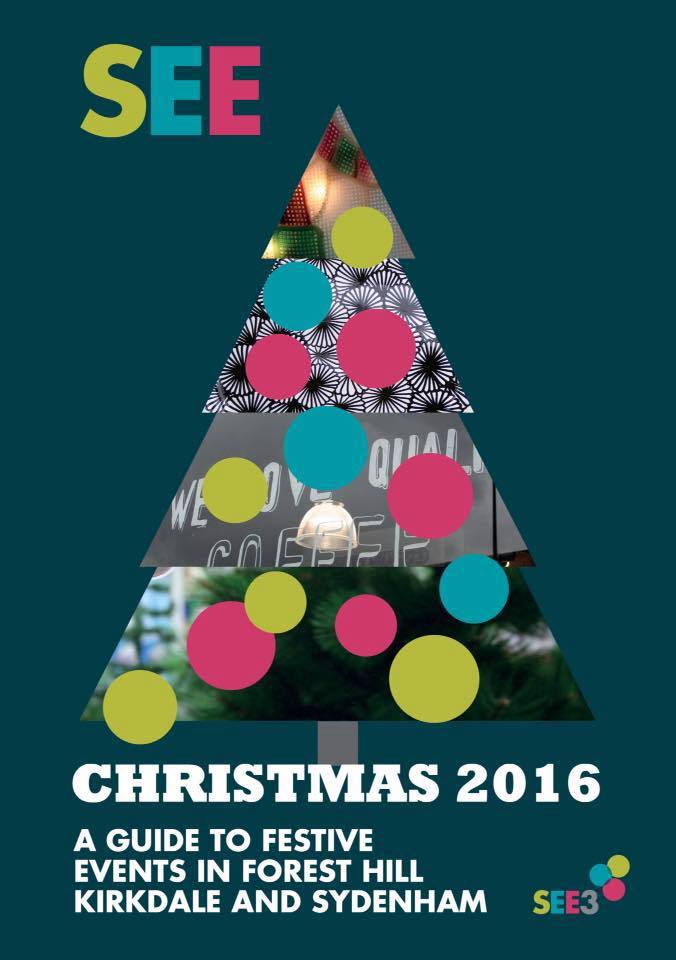 Highlights in Forest Hill include:
Havelock Walk Winter Weekend - Sat 26th & Sun 27th Nov, 12-6pm 
Horniman Christmas Fair - Sat 3rd & Sun 4th, 10.30am-5pm 
Forest Hill Christmas Tree switch on and carol singing - Sat 3rd December, 3.30-5pm 
Kirkdale Christmas Tree Lights switch on - Sat 3rd December, 5pm 

With lots of other events throughout December.
Also lots of free events going on for the kids in & around the library with the library team & @GemsPerformingArts & @EmmaW
3rd Dec - 1pm - Death or Ice Cream with local author Gareth P Jones
3rd Dec - 3pm - Nativity gone wrong with Gems PA
9th & 16th Dec - 4pm Christmas craft workshops
17th Dec - Kids Fun Day - events with The Philosophy Foundation, Gems PA & others
Due to us trying to put together FREE kids events for in and around the library & lots of other things, we completely forgot to add our Christmas party at the library to this calendar.
So if you would like to join us on the 10th December, you can pledge £25 for a ticket in our crowdfunder, which has 5 days left to run!
http://www.crowdfunder.co.uk/forest-hill-library-launch-fund/?
"A ticket to the Forest Hill Library Christmas party on December 10th. An evening of celebration and festive fun to be held across the Library and Louise House, with a stand-up buffet, champagne reception, live music, gin bar, and auction of some fantastic items from the worlds of literature, art, food and sport, run by toastmaster James Hasler"
ETA