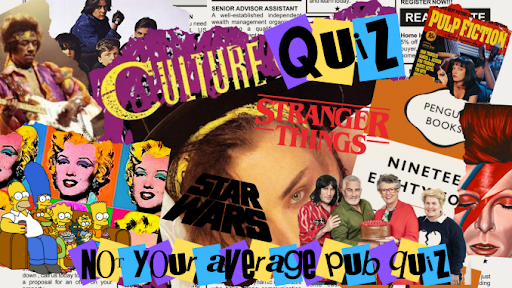 Culture Quiz is back for 2020!
This is the (almost) monthly quiz I host at Subplot 57, where I ask punters questions on all things culture (mostly of the "pop" variety), including music, films, literature and food.
As it's February, you can expect some Valentine's-inspired rounds. It's a great place for a date, or to hang out with pals, or to moodily answer questions on your own if that's your vibe. Bonus points may be available to anyone who proposes on the night.
There's a £30 bar tab to play for, and there will be literary spot prizes on the night. Happy hour from 7-8, and the quiz will commence at 8. Entry is a cash donation to the Lewisham Food Bank.
So please do come on down, help raise money for an excellent cause and get quizzical.