Bad news:
Someone has moved the Road closed sign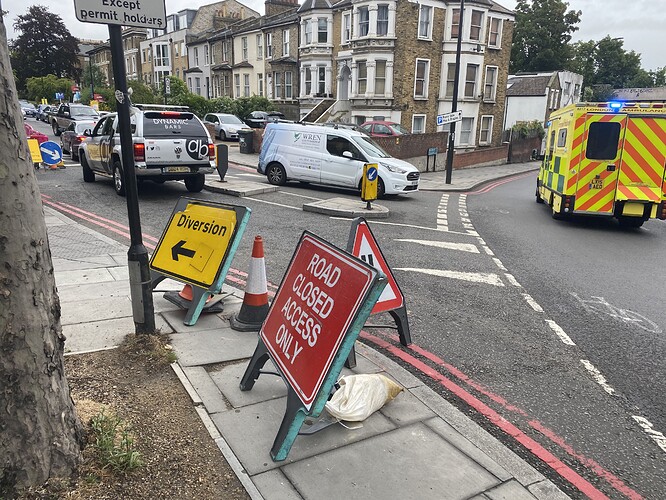 Traffic is getting stuck by the pavement repairs and this is backing traffic up and out onto the S Circ. Idiots.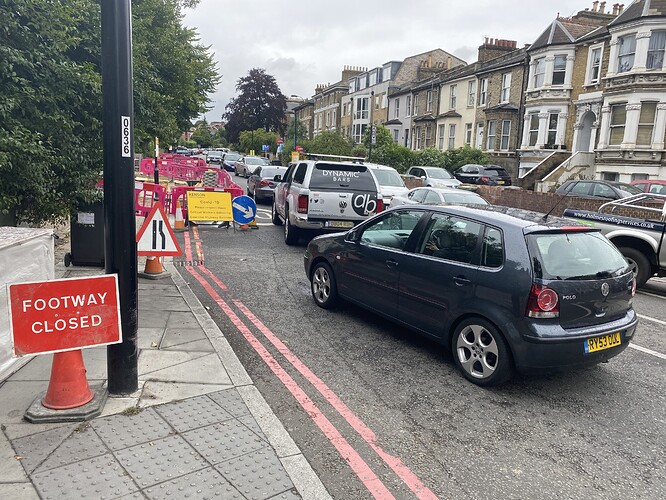 I assume the No Parking signs were supposed to cover the works period but haven't been extended as they ended on June 30th.