Our friends at MoneySavingExpert have created a "no cold calling" sign which you can print off with variants for charity and/or religious groups.
Lewisham council also has one.
I might order this one.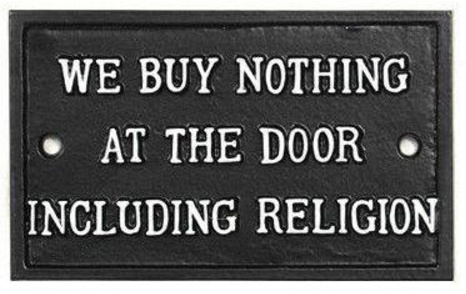 Many councils appear to support the creation of No Cold Calling Zones. I don't think Lewisham Council does.