Can anyone offer this friendly, battered up, old teddy bear a home?
I'm a local and volunteer at Celia Hammond and I'd love to find this lovely old guy a comfortable loving home where he can enjoy his retirement.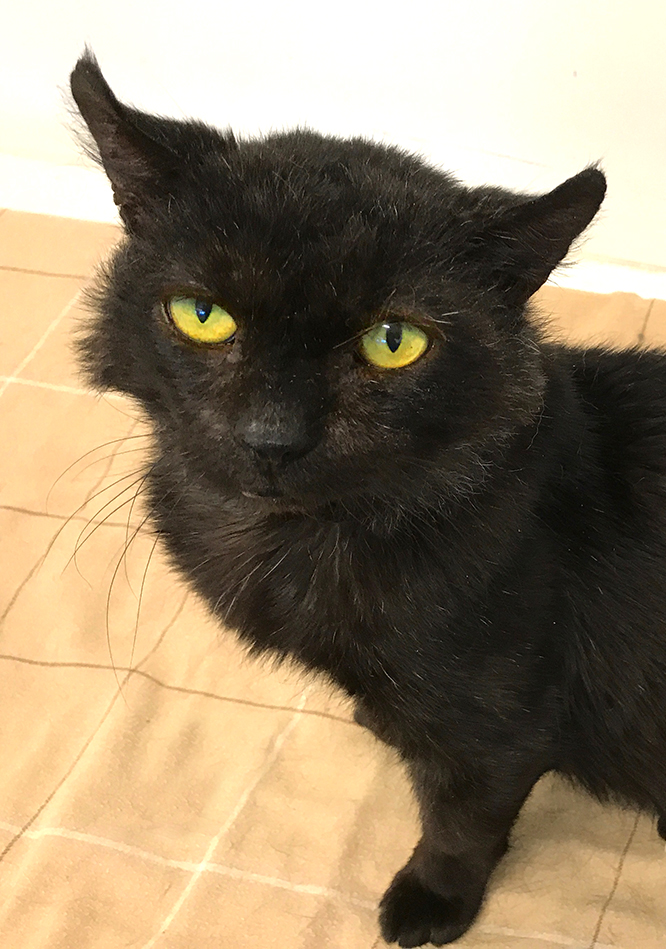 Mr Mooney is an elderly, VERY affectionate, slightly stiff and slightly threadbare ex-stray. He loves strokes and treats! He's got awesome green eyes and his pitch black fur is now peppered with grey. Threadbare is a good word for this elderly gentleman, as he has a few scars and his tail is a little patchy. He's a little stiff in the back legs from his life on the streets, but his stray days are well and truly behind him. All he wants now is a safe, cosy home, lots of ear rubs and someone to take care of him in his old age.
He's a truly lovely old guy, so if you think you can offer him a home, please call and ask to meet Mr Mooney:
Celia Hammond Lewisham on: 0208 694 6545
or email: lewisham@celiahammond.org
It would be such a good thing to do, and if you can help, you're awesome!