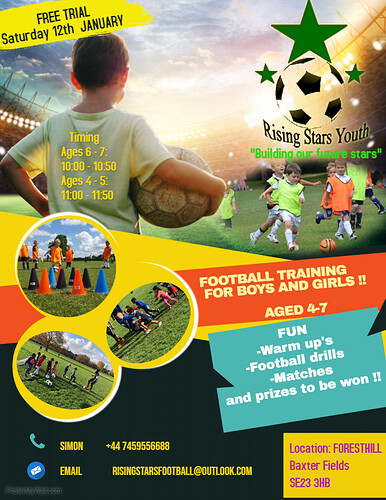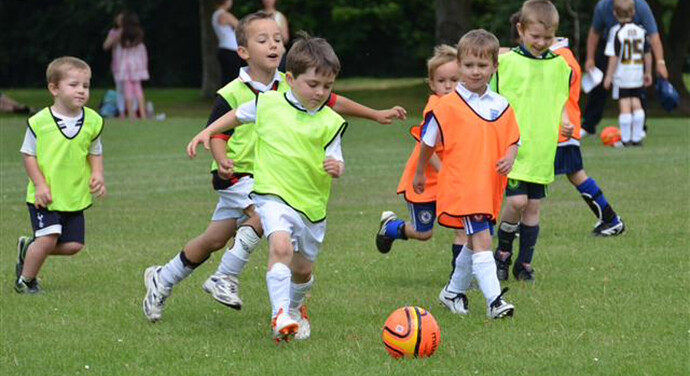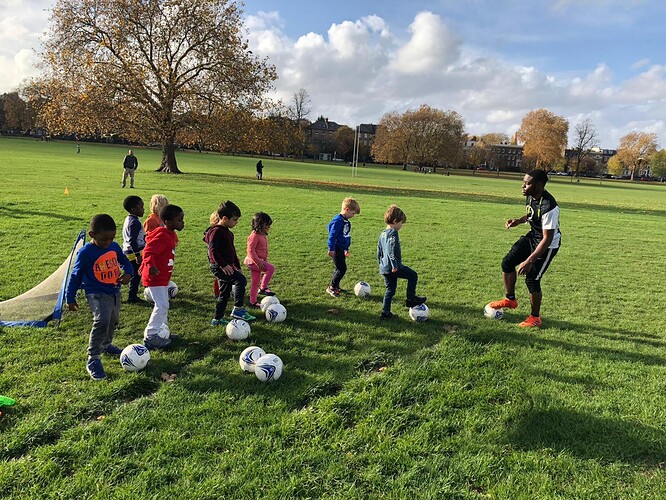 Good evening,
Rising Stars Youth football training for boys and girls aged 4-7 will start tomorrow at Baxter fields park.
We will be holding a free trial session to which you are welcome to attend.
What time?
Boys and girls aged 6-7's session will start from 10:00am - 10:50am
And
Boys and girls aged 4-5's sessions will start from 11:00am - 11:50am
For more information please contact via email or number as shown above
Thank you!