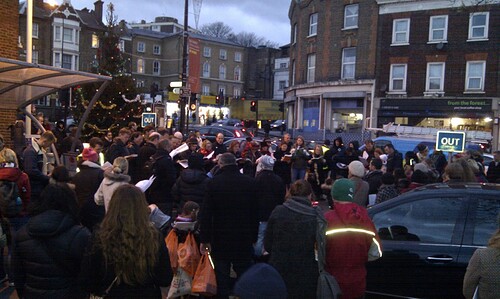 The Forest Hill Christmas Tree will be switched on Saturday 7th December at around 4:15pm with carol singing
The Forest Hill Christmas tree is getting a major face lift for 2019. This year we're really lucky to have tree decorated by local Forest Hill designer Lee Jackson of Jackson Morgenstern Designs. His work has seen him style and design television shows, photography shoots, stores and many events. Lee has even been called Mr. Christmas a few times.
So make sure you come along on Saturday for the lighting of the tree and enjoy the new improved Christmas tree for Forest Hill.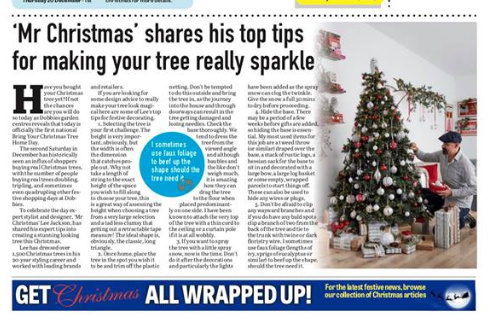 I was please to see that at least the barriers around the tree are a festive red.
Such a beautiful decorated tree at the station. All reds and white with a hat on the top. very festive.
I went past on the bus today and it did look nice - will take the kids for a closer look at some point but well done all involved!
Sadly I only got to see it on Saturday before it was decorated.
It'll look wonderful when the lights are turned on Saturday.
Awesome!!! Love the Santa Hat
I took my picture this evening about 6.30 not sure why it looks like daylight, because it didn't when I took it. Would be great if when lit up it starts moving and Ho Ho Ho ing!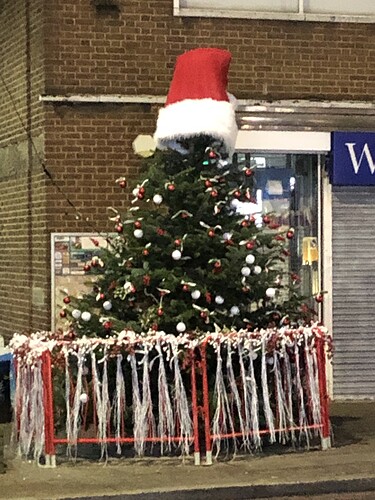 Posting pics on social media? Please use…
#ForestHillHat
I dont think Christmas trees should have Sanna Clahz hats. They should have fairies (or even angels) on top. But then I'm a cultural conservative and a very old man
I would tend to agree but that tickled me.
We will be coming down with some mulled wine!