It'll look wonderful when the lights are turned on Saturday.
Awesome!!! Love the Santa Hat
I took my picture this evening about 6.30 not sure why it looks like daylight, because it didn't when I took it. Would be great if when lit up it starts moving and Ho Ho Ho ing!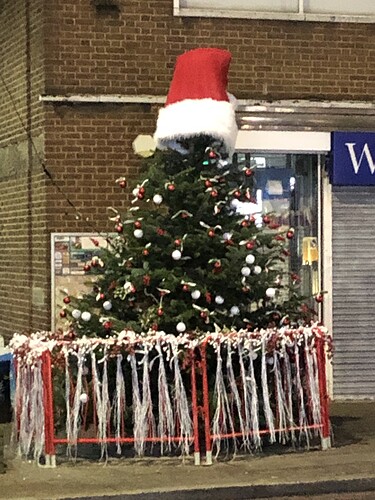 Posting pics on social media? Please use…
#ForestHillHat
I dont think Christmas trees should have Sanna Clahz hats. They should have fairies (or even angels) on top. But then I'm a cultural conservative and a very old man
I would tend to agree but that tickled me.
We will be coming down with some mulled wine!
Apparently decorations from the barriers are already being stolen. That sucks big time.
Christmas is wasted on some people! We've even had memorial flowers stolen from our drive - complete with sympathy cards - which had been left there by mourners after a young man had passed away on the street. Some people are just beyond the pale and must just have no love in their souls.
But whilst there are a few weirdos around who will do that sort of thing, the tree still looks stunning and will bring a lot of happiness to lots of people. Fingers crossed for a dry (apart from the mulled wine) evening for the switch on and well done to everyone involved.
Some People are awful. It is such a nice, unique tree and really cheers up the dark damp commute.
Let's hope it survives the Christmas season.
Despite the stolen bits it still looks amazing. And wonderful to hear the joy of kids and compliments of parents as they walk by. Great job by our local man!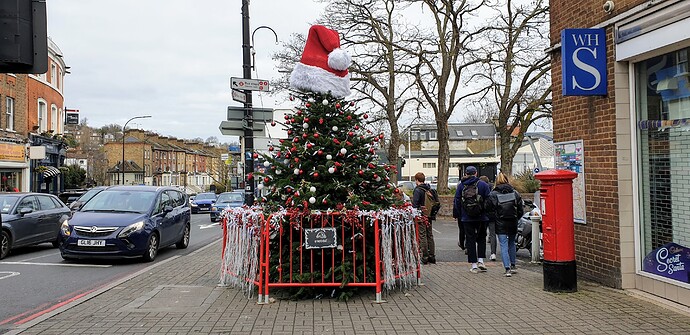 It went well. Now waiting for the Kirkdale event. Father Christmas told me the Sydenham switch on event was well rammed.
Very nice event again! Great to see Santa there this year, spreading festive cheer to all.
Thanks for the warming drink, mince pie & carols!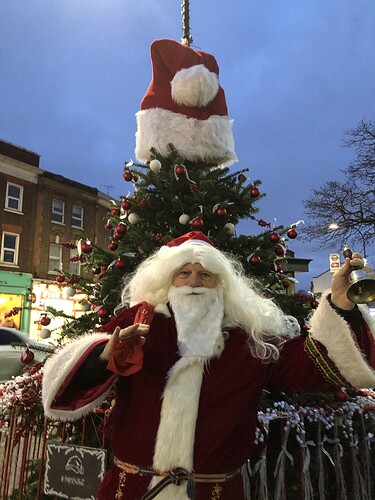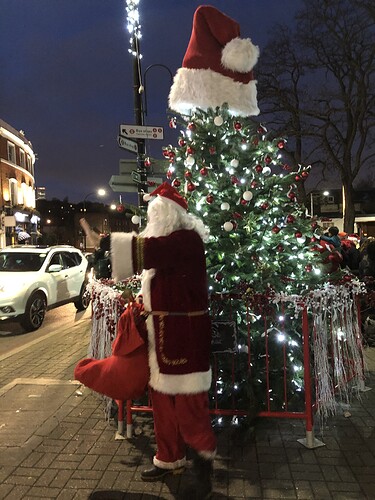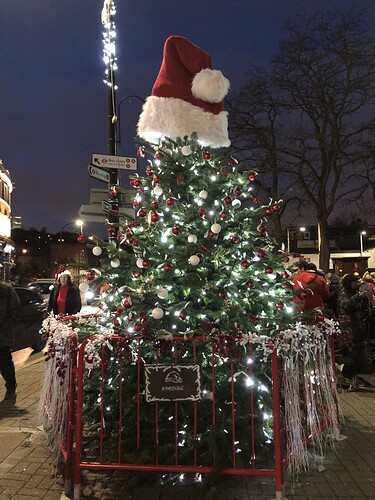 It was so much with the carols, mince pies and Santa. Good thing he had his own hat. Big turnout too.