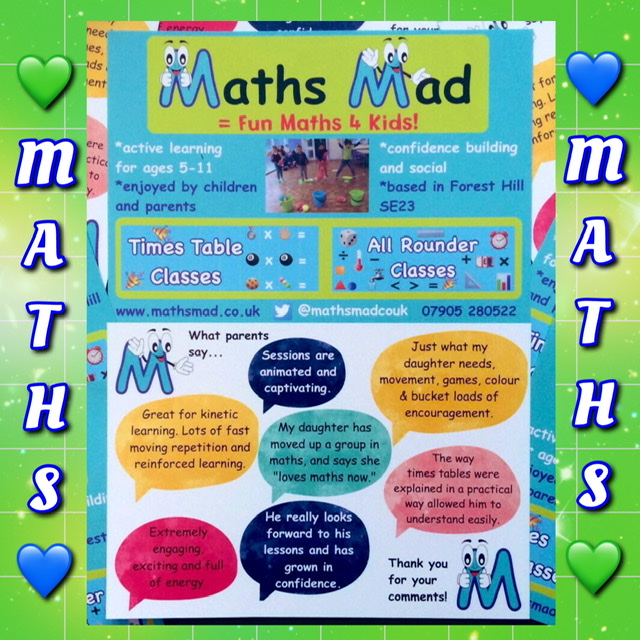 Hi & Happy New Year!
Fun Maths Mad Classes start this week Thursday or Saturday. At Ewart Road Community Hall, Forest Hill.
If your Primary school age child needs to build confidence, knowledge, or just loves maths. My classes are designed to have fun with maths & learn. They are active, social & hands on.
I offer 2 types of classes: Times Tables or All Rounder Maths.
Details are on my website www.mathsmad.co.uk
The children that come really enjoy & look forward to them. I know this because their parents re book & tell me their son or daughter loves the classes, and that their teachers have said they've seen them grow in confidence. Which is lovely to hear!
If you are not sure you about signing up for the whole course. You can check availability with me. If there's space, you can pay on the day to see how they find it.
However I would need to know in advance if you wanted to attend so that I can plan/prep for an extra child.
Thanks for reading & maybe your son/daughter might join our Maths Mad Crew Members in 2020.
Have a wonderful year.
Clair