I think they're Californian Poppies.
Thank you Chris
Loving this photo thread very helpful.
Gorgeous vibrant colour that rose. Do you know what it's called?
Some gorgeous shots here!
Went to Shannon's earlier which was busy but they were doing a great job of distancing and although there were more gaps than usual, the selection of plants seemed good unless you've got no wiggle room on what you're offer.
I got the compost to replant my Monstera but sadly they only had very long moss poles and I only need one that's 80-100cm. I might have to try to create something with bamboo stakes as can't even find one online that will deliver before end June.
Californian Poppies look very delicate but are quite robust. Its been blooming there for a good while with little petal loss. Will definitely be on the lookout for some to add to garden.
Thanks
Get some seeds , they dislike being transplanted in my experience. Premier seeds direct do several varieties at 99p / packet
I sowed a whole packet and got nothing!
My seeds ordered yonks ago from Sarah Raven arrived only yesterday. They include Iceland poppies, giant white snapdragons and sweet peas. I fear it's too late now to plant any of them for flowering this year, but I'm going to give it a pop. Also cornflower seeds from Suttons, which I ordered so long ago I had completely forgotten about and bought again elsewhere. I think of all the things I ordered from Suttons nothing apart from the cornflowers arrived as ordered. Most disappointing of all were my grafted tomato plants, which arrived as non grafted seedlings and completely different types. Not even just varieties - but actual types.
Thank you Oakr. I do love his roses. And that one looks luminous. We had several of them in our last house, which was a newer house with a really big garden with different areas. Plus we were close to his gardens, which are fab, and we were always coming home with something new.
Here we have very little space and I think only one of his and the remainder are old types, purely because I tried to plant varieties that would have been around when our house was built. (Not that I always got it right.)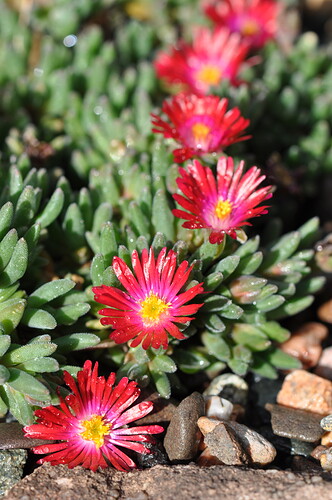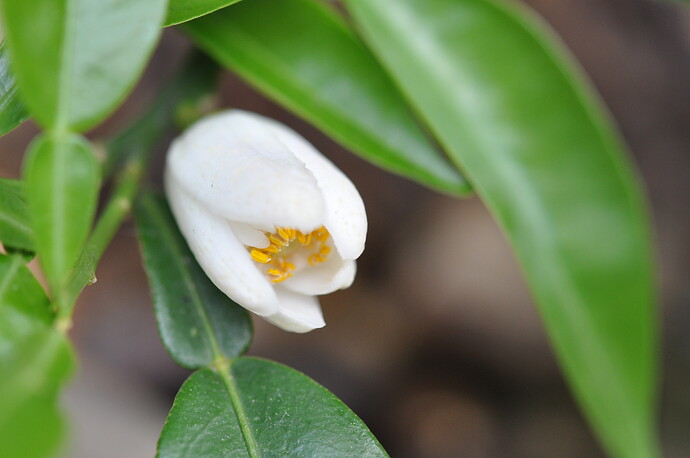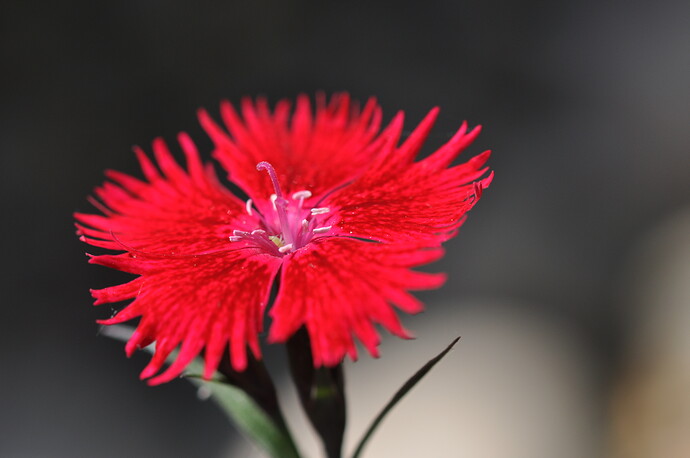 Most excited by the middle flower. It is one of several on our yuzu so I am hoping for homegrown yuzu juice!
Nice - do they fruit here? I'll be honest I had to google them…
Below is an oriental poppy - 3rd year same plants it seems keep coming back up - I don't think they are self seeding as 2 plants come back every year in the same spot so guess they are perennial! Much bigger than normal a not.al poppy, with an interesting flower.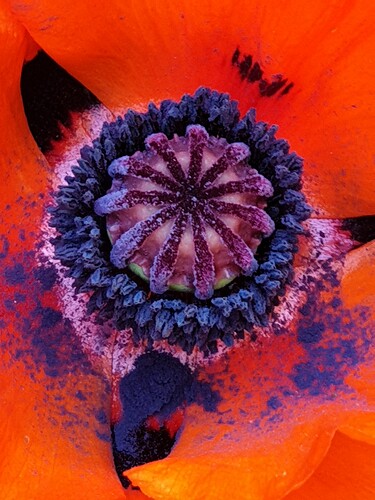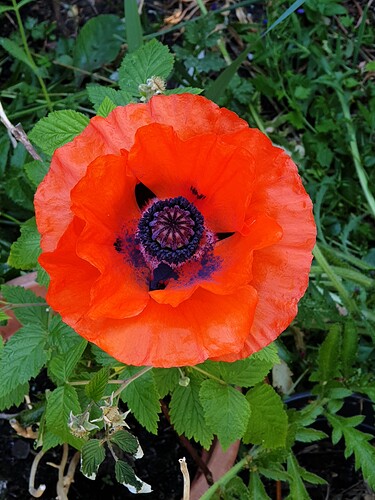 Do you know if I should deadhead the spent flowers/pods?
On a couple of walks recently I've seen these small trees with the most beautiful delicate flowers. Any ideas what it is?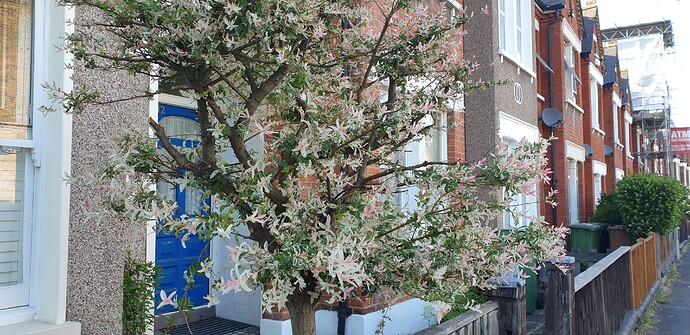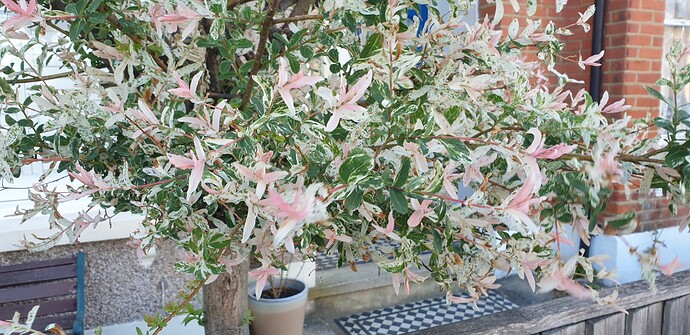 I don't have a good track record of identification on here, but here I go again …
Flamingo Willow?
That looks it… and with a name like that how can I not get one for the small gap in the front garden.