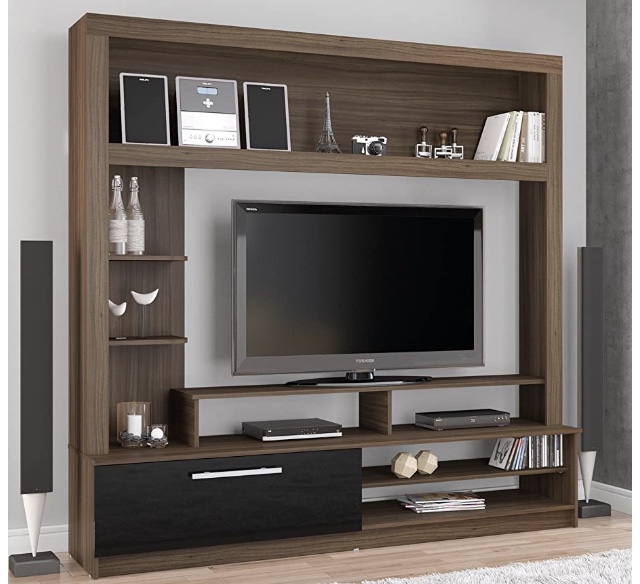 This large, MDP walnut and black wood entertainment unit is perfect for hiding away things (in the drawer) and displaying things on the shelves. It can hold up to a 47 inch TV on it, as well as consoles, etc.
Measurements are approx. 45 x 180 x 180cm. Minor wear and tear. This was bought for £200 but will sell for less. I'm moving out and it doesn't fit where I need to go, so want it to go to a good home! I appreciate the climate but the flat it's in is currently empty, so it can be collected.
Going for £130 or next best offer.