We're fortunate to have members of the police, local council and other public officials on SE23.life.
Starting today, those who sign up using their official @lewisham.gov.uk or @met.police.uk email addresses will automatically become verified members and get a logo and title beside their profile image:
For example: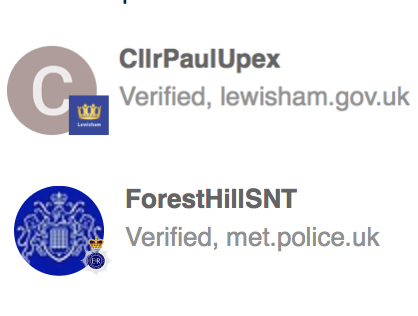 If you prefer to hide your logo or title, please drop @admins a private message.

If you didn't sign up using your official email address but want the logo / title, please PM @admins (verification required)

If members of the FHTA or organisers of the Forest Hill Society would like a similar logo and title displayed next to their profile, @admins can easily enable this - subject to approval from @Simon / @Michael.