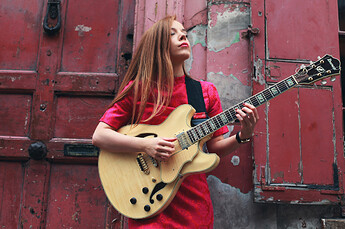 Always wanted to play guitar? Or learn to play ukulele and sing?I am here to help you! I have been teaching for the last 16 years - in secondary, primary schools and private lessons - guitar, bass, piano, ukulele. I have lesson plans packs for beginners, intermediate and advanced players - after each lesson I will email you all material you may need for practising at home - that ensures that you will be able to make a progress much quicker.
I can help you to prepare for guitar grade and music GCSE exams.
I have experience teaching all age groups - from 6 years to 60. It's never too late to learn something new!
Online lessons and in person classes available
07447090711
rutaguitar@gmail.com
Ruta