Set to be another great open studios weekend. You can see a map of all the studios that will be open below: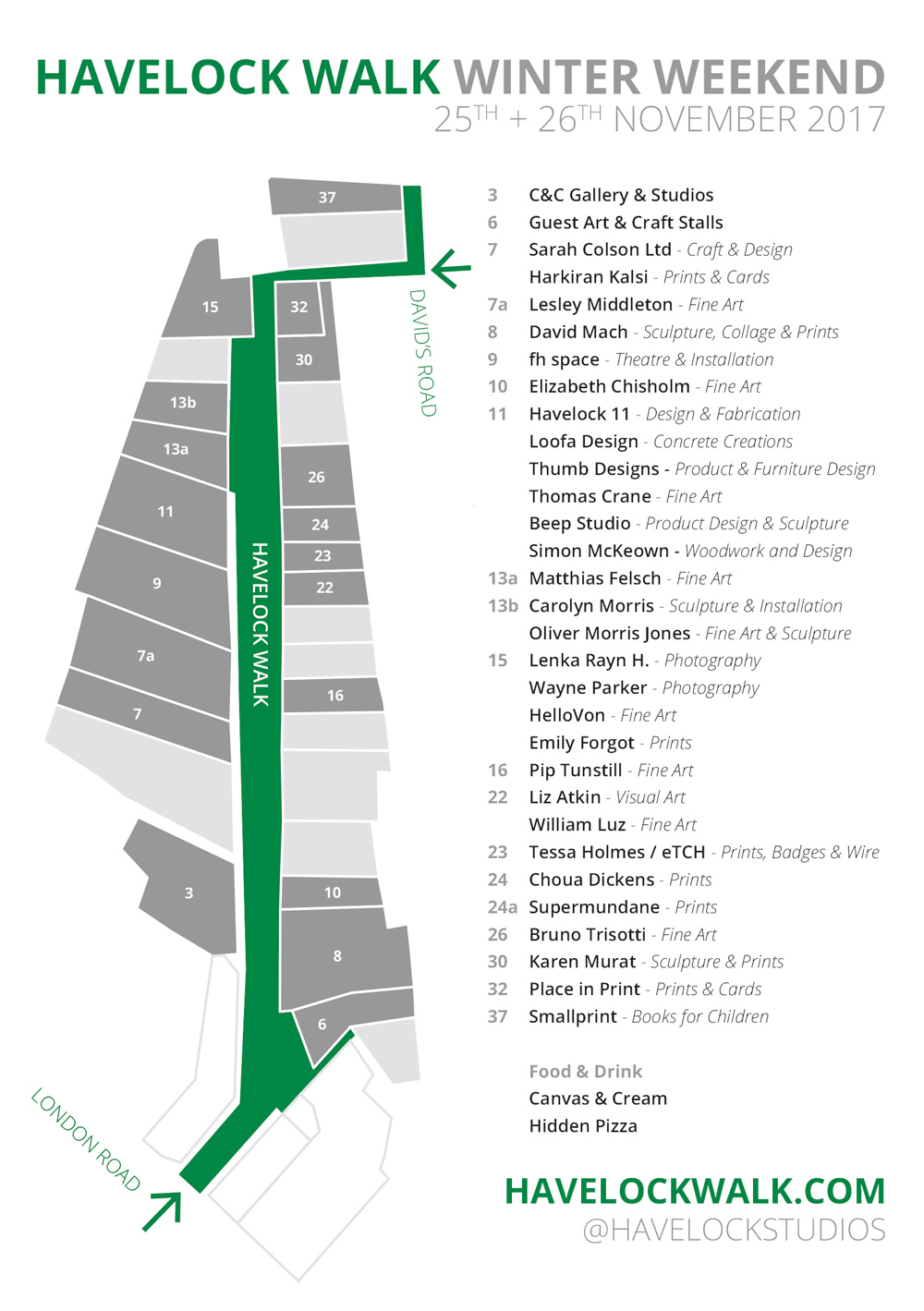 In addition, there will be some guest art/craft stalls in the gallery space at No.6 (some great xmas gifts), music from local bands, and food and drink from Canvas & Cream and Hidden Pizza.
First time visited. Lovely set up and bought a couple of bits (all for myself) as well as taken a few cards to contemplate larger purchases. Would urge everyone to stick their head in for at least a quick look and the mulled wine helps keep you warm! Some very unique ideas.
This topic was automatically closed 60 days after the last reply. New replies are no longer allowed.