Lecture demonstration, 1930s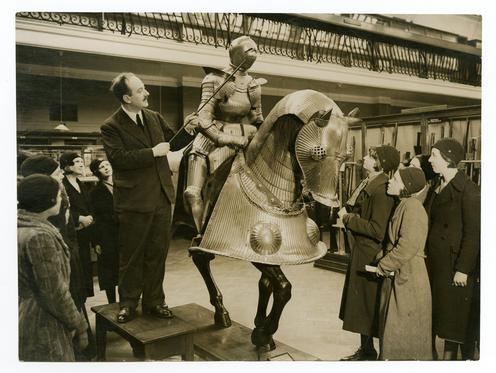 In storage
Although this photograph dates from 1936, lectures, talks and demonstrations have always been at the heart of the Horniman Museum and Gardens, with a mission to use our worldwide collections and the Gardens to encourage a wider appreciation of the World, its peoples and their cultures, and its environments.
Horniman Museum and Gardens, 1912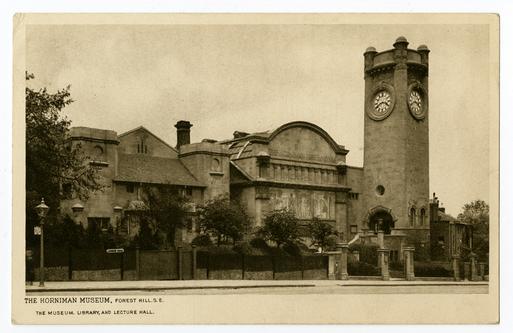 In storage
The old museum was closed on 29 January 1898 and demolished in May of that year.
Architect Charles Harrison Townsend was commissioned to design the new museum, which formally opened to the public on 29 June 1901.
---
Forest Hill postcard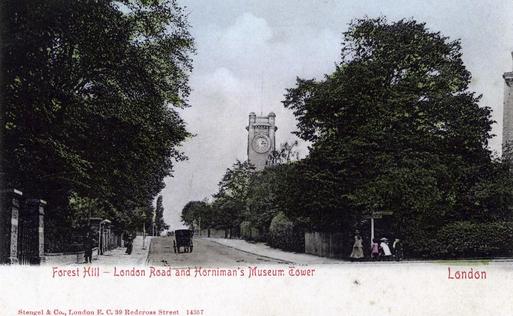 In storage
Postcard from the early 1900s showing London Road, Forest Hill featuring the clock tower at the Horniman Museum and Gardens.
---
Natural History Gallery, early 1900s
In storage
This photograph shows our Natural History Gallery, as it was displayed out up to 1904.
Although not immediately obvious from the photograph, our famous Walrus is on display in one of the cases in the centre of the gallery.
---
See more at: https://horniman.ac.uk/collections/stories/horniman-history-tour