As a boy growing up in London with a keen interest in wildlife, I always wanted to see a Kingfisher. It never really happened though!
Now many years later and with with the advent of the internet, information on possible locations for seeing them are more readily available.
So with an afternoon off work and the hope the rain would have a break, I set off to Brookmill Park, a short drive away from SE23.
I think I was lucky, but within 5 minutes I'd spotted a Kingfisher. It seemed unperturbed by my presence and I watched it for 5 or so minutes until it dived down to catch a fish before flying off.
Anyway, for those who wanted to see something a lot of people think might be confined to the countryside, we are actually very lucky this side of the River with these. I believe they can also be seen on many other places also - I once briefly saw one in Kelsey Park in Beckenham. Lots of other birds there also including Herons.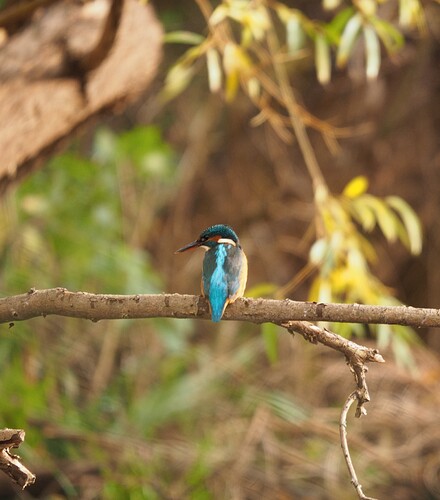 Article in newshopper on places to see birds in SE London Here