Hello! We will be hosting a v. special and also our last pop up of the summer at St David Coffee House this Friday!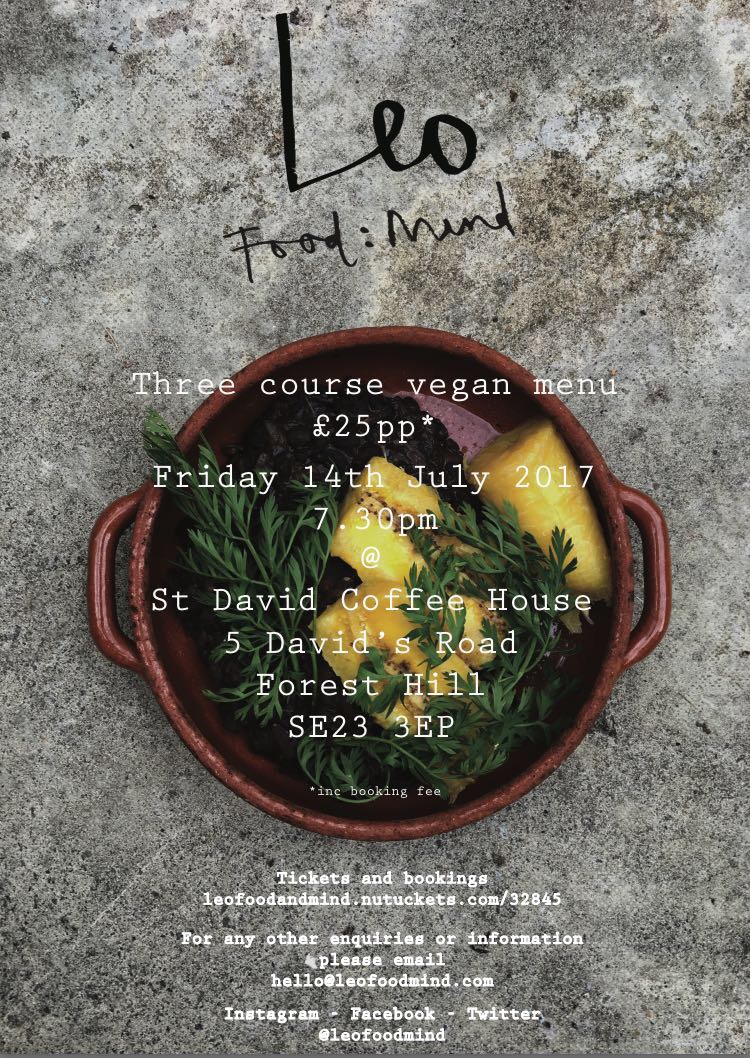 •Leo creates hearty vegan food for mind and body. Inspired by their travels and pure love for food. Leo aims to provide an exciting colorful and wholesome menu that is good for your wellbeing as well as being beneficial for your mind.
This Friday Leo invites you to attend their last pop up the summer at St David Coffee House, which will include a menu of three vegan courses. Expect a sociable evening with good freinds, good people and good vibes!
Tickets and bookings:
Instagram • Facebook • Twitter
@leofoodmind