Hi everyone,
Our lovely kitten has run away and is seemingly lost.
He is a British Blue and goes by the name of Ivan.
He's been missing from the SE4 area for 2 days now
i've attached the missing poster we have made - any help would be greatly appreciated!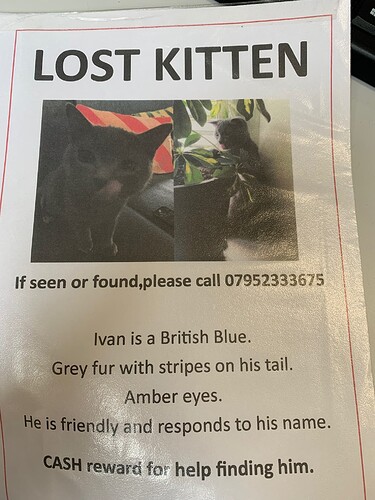 Thanks,
James