Update: Relieved to say that Echo has been found after a week AWOL, skinny and dehydrated but safe.
---
Our cat has gone missing from Firs Close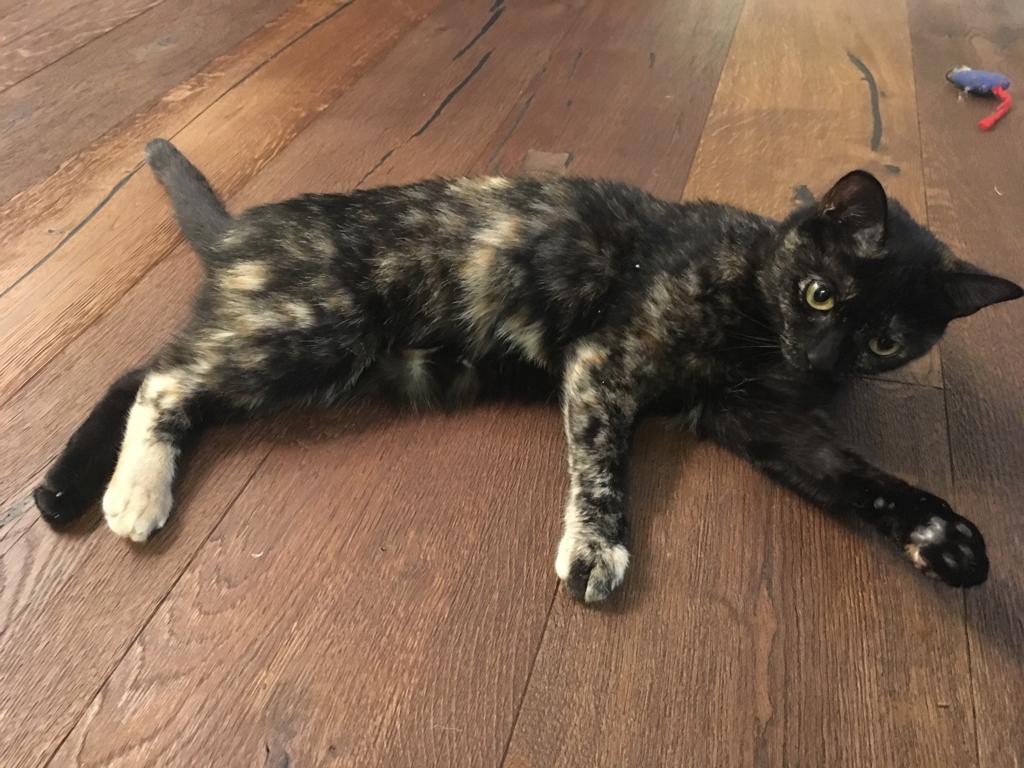 . She is a small brindled tortoiseshell with distinctive mis-matched black and white paws, and was wearing a yellow collar (though it may have come off). She answers to the name of Echo. She is shy and nervous of people.
She is neutered and microchipped.
Please look out for her, and take a look in any sheds or outhouses or places that a small cat could hide.
If you see her, please call or text Tim on 07973 324 448‬.
If you find her and she is injured, please speak to the Neighbourhood Vet on 020 8299 2388 (Crofton Park branch, 1 Stondon Park).
Thank you!