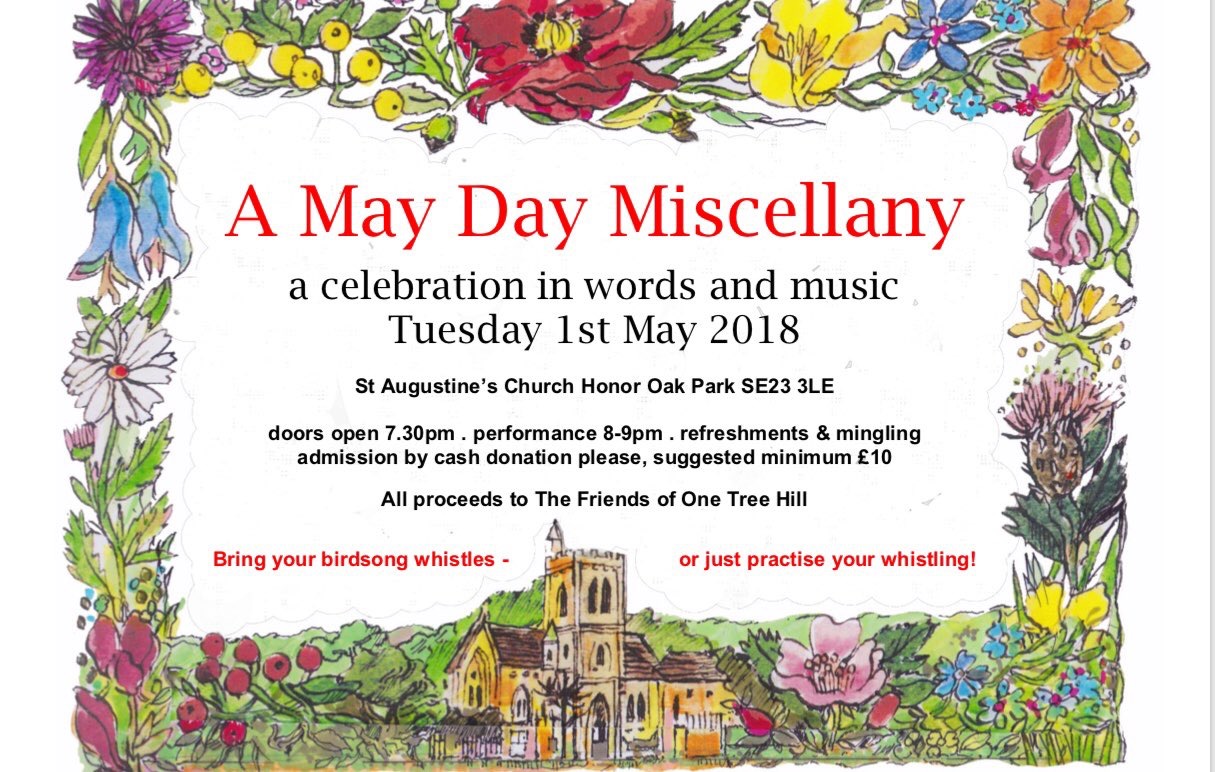 Come and celebrate May Day, and support the Friends of One Tree Hill, on Tuesday May 1st, 7.30 for 8-9pm in St Augustine's Church, One Tree Hill.
A light-hearted mix of short verse, music, songs and readings performed by a mix of local pro-am actors and musicians.
Hope you can be there!