Hi All
We will be starting a new DJ session at the Honor Oak on the second Saturday of the month from the 11th March.
We play new and old tracks ,rare (ish) and more well known tracks from the Funk / Soul / Latin / Afrobeat / Jazz funk / and Boogie musical spectrum.
Its a free night, it runs from 9pm until 1am and hopefully it will have something for everyone.
More details and flyer here https://www.facebook.com/events/1300791439966938/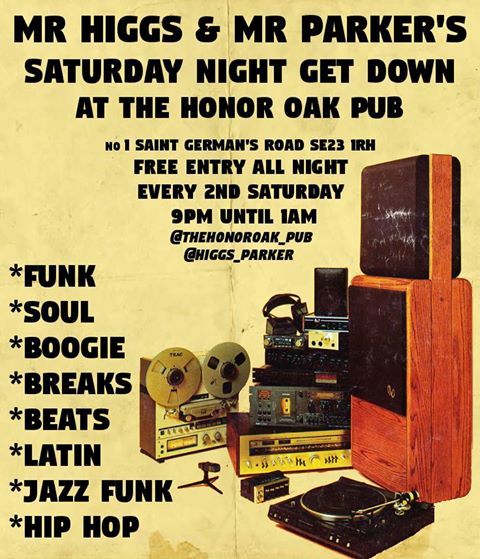 Thanks to @anon5422159 for suggesting we make a post here in the SE23 community forum via twitter.