These have been taken… thanks for looking.
I have a 32" dumb Sony Bravia - KDL-32D3000 that I no longer need. It's 11 years old but works perfectly.
I've also got a Panasonic Home Cinema system - SA-RT30. It has 5 speakers and a subwoofer so gives great surround sound. But you'll need a TV with a SCART socket to take advantage of it - see above

It can record to DVD as well as play them.
Instruction manual to check functionality
TV, DVD on right side of shelf with subwoofer in lower corner and two speakers showing.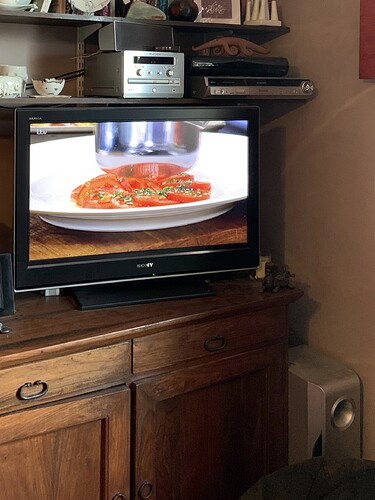 They're free to a good home; I'd like to see them used by someone or some organisation. You'd need to collect them from near the Horniman over the next few days. I'd prefer to give them away together. PM if you're interested and I'll confirm the address to the lucky winner.