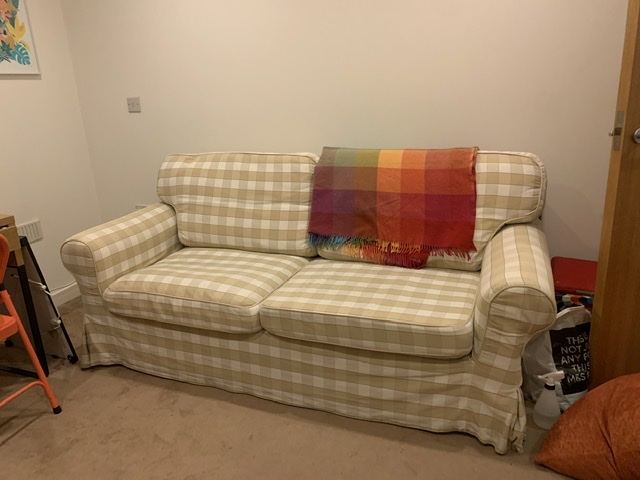 I have an old but extremely comfortable/perfectly functional Ektorp sofa bed from Ikea going begging if anyone is in need of one. Annoyingly it's more comfortable than my infinitely more expensive sofa

Usually I'd donate to the British Heart Foundation but this sofa, being a few years old, doesn't have the latest fire safety labels (it has some, but it's not fully compliant with the latest standards due to its age).
I have a new proper double bed on order and need to shift this, so it's free if anyone wants it.
Alternatively, if anyone has recommendations for people/companies who collect old furniture, send them my way. The waiting list for the council's collection of large items is loooong.
Thanks!